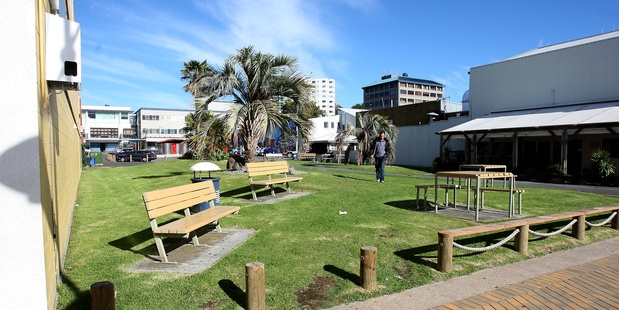 Two shipping containers have been transformed in Tauranga CBD into an innovative backdrop for a mobile exhibition commemorating the centenary of WWI.
Thanks to a grant from the New Zealand Lottery Grants Board, and in partnership with WW100 Tauranga and the Hauraki Regimental Association, Tauranga City Council's Heritage Collection has created an exhibition featuring WWI objects and their history.
Cultural heritage manager Dean Flavell said the 'From Tauranga to the Trenches' exhibition would provide a greater understanding of the local, national and global impact of the war and the contributions made by people of this region.
"The exhibition tells the story of Private Reginald Watkins, a Tauranga man who led an ordinary yet remarkable life. By telling Reg's story it is hoped that the lives of all those local men who served can be honoured," he said.
The exhibition would be open to the public from this Saturday, August 30 until Friday September 12 at Masonic Park on The Strand and would then be transported to a variety of locations around Tauranga, including schools, marae, rest homes and RSAs.
From Tauranga to the Trenches - Container Exhibition
Location: Masonic Park, The Strand, Tauranga
Dates: 30 August - 12 September
Opening times: 10am to 4pm - Monday to Friday
10am to 2pm - Saturdays, closed Sundays.
From Tauranga to the Trenches' Book