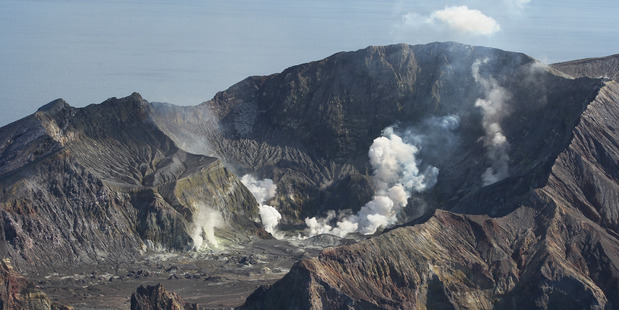 The GeoNet seismic network has detected a sequence of small earthquakes near White Island this morning. The largest quake was magnitude 3.3 and was located within 5km of the island.
The earthquake sequence was continuing.
Since 9.25am today GeoNet had located five earthquakes near White Island and recorded several smaller ones that could not be located.
All of the earthquakes appeared to be within 5km of White Island. The size of the locatable quakes ranged from magnitude 2.5 to 3.3 and were are shallow (less than 10 km deep).
GeoNet had not recorded or observed any changes on the volcano since the earthquakes
started. Yesterday they measured volcanic gases at the island and the results did not show
any changes in the amount of gas been released from the volcano.
Earthquake sequences were relatively frequent near White Island and had not resulted in
changes in activity on the island in the past, the GeoNet announcement said.
"White Island remains in a state of volcanic unrest. A range of eruptive activity can occur
under these conditions and eruptions can start with little or no prior warning. Larger eruptions can eject mud and rocks and may impact the crater floor area. The Volcanic Alert Level remains at Level 1."
GNS Science was continuing to closely monitor the activity at White Island through the GeoNet project.