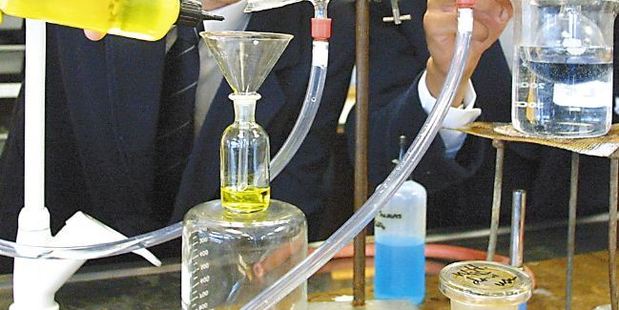 A Katikati student has taken out the premier award at this year's NIWA Bay of Plenty Regional Science and Technology Fair.

Katikati College's Fergus Chinnery was awarded the NIWA premier prize of a cup and $600 for his project: Can I Increase the Odds?
The project examined the cleaning and harvesting of seeds from selected clover plants in order to increase the odds of finding a four leaf clover on one plant.
Fergus also received the Otago University Summer School Award for the best application of scientific method and the Don Raynor Memorial Award.
Meanwhile, Mount Maunganui Intermediate student Ben Tustin received the Kiwanis Reserve Award for second overall winner which saw him awarded a cup and $400. His project was entitled Trouble at C. His project also won the Rotorua District Council Mayoral Award for health and welfare.
More than 170 projects from students in Years 7-13 were entered in the competition from across the Bay of Plenty.
NIWA biologist and science fair co-ordinator Tracey Burton said NIWA was delighted to be involved in the Bay of Plenty fair - one of five around the country that NIWA sponsors - and congratulated all winners for the innovative thinking.