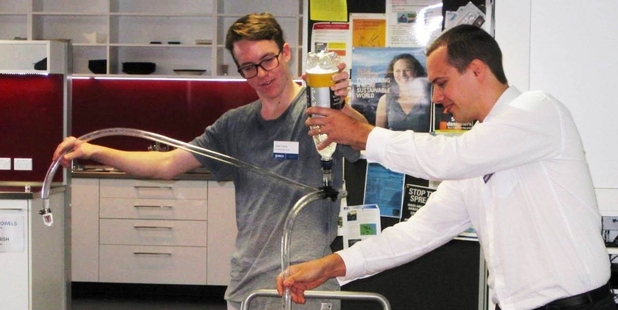 A group of 64 local secondary school students have taken part in the annual Beca Engineering Day, during which they were given insights into the various career and training opportunities within engineering, planning and architecture, said Beca Tauranga manager Gavin Frost.
Organised by Priority One's Instep programme as part of Western Bay@Work, the students heard from graduates about their personal experience and journey from tertiary through to their current roles. A site visit to the Port of Tauranga gave them a first hand look at the significant impact of engineers, planners and architects.
"There are many opportunities locally for new graduates and the young Beca professionals were able to share their experiences to help the students make those important decisions about their future careers," Mr Frost said.
A problem-solving activity provided the students with the opportunity to work in groups and to test their skills in the design and construction of a model bridge, which was judged by Beca graduates.
"I have seen a marked increase in the number of students wanting to participate in the Beca Engineering Day," said Lyn Parlane, Priority One's Instep manager.