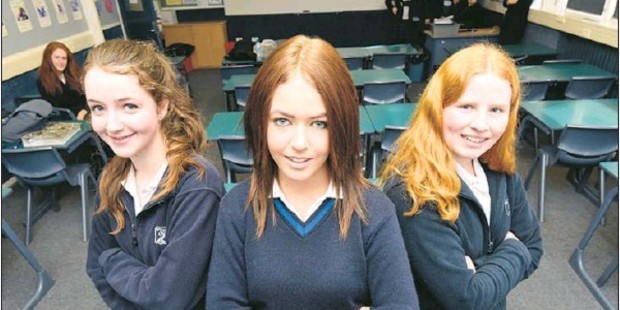 Novel cupcake flavours and practical pencil cases have earned five Tauranga girls places in a national competition.
Two Year 11 teams from Tauranga Girls' College created their own businesses for the Young Enterprise Trust Start Up Competition, for which they had to sell a product at a school market day, then send away their business plan, financial statements and a review of their business.
The two teams, "FUZZ" by Stella Scarlett, Lizzy Kaulsingham, Tayla Yates and Alexandra Ritai, and "My Little Cupcake" by Jorjia Weck came in the top three in the competition and will be judged later in the year to determine the overall winner.
Tayla, 15, said her team had created a clear pencil case that could be used under NCEA exam rules.
"We wanted to make some sort of clutch or bag so we did a bit of research into it and thought that we could do something to do with the exams at the end of the year so we incorporated the two ideas."
Jorjia, 15, created three unique cupcake flavours for her business.
The first was bacon, banana and maple syrup pancake flavoured, the second mocha, caramel and sea salt and the third was peanut butter and cream.
"I did that because I always work with baking, it's something I enjoy doing.
"There's a humanistic side to my business. Like the cupcakes, the girls at Tauranga Girls' College are so unique and you can't judge something by what's on the outside."
The girls, with other teams from their business studies classes, had to set up stalls to sell their products.
Both teams said the market day had gone well. Jorjia's cupcakes sold out.
The teams will be part of a Skype judging panel on October 29 to determine the overall winner. First prize will be a trip to Wellington with their teacher to explore the city during the day and collect the Start Up Competition trophy at the Young Enterprise Scheme National Awards dinner.
Another Girls' College team placed in the top 10.
"Lucy's Lemonade", comprising Lucy Ketel, Tessa Catley, Jessica Wilson and Emily Couper, won an $80 voucher.