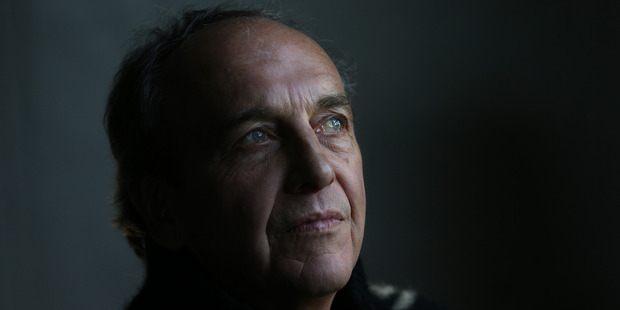 A Bay man who suffered extensive burns in a petrol explosion has made a "miracle" recovery, and people say he looks 20 years younger than before the accident.
It's been seven months since a petrol can exploded and engulfed Don Bayliss and his 4x4 in a fireball.
With hair on fire and burning arms, the Te Puke store owner ignored his injuries to hop back into the burning vehicle and move it away from the back of his Jellicoe St store. He then calmly used a garden hose to help extinguish the blaze before an ambulance arrived and took him to hospital.
Mr Bayliss suffered burns to his arms, face and neck but, these days, looks 20 years younger, according to people seeing him for the first time since the incident. "If I've heard this once, I've heard it a million times. I say to them, for 20 litres of petrol I can fix you right up," the clothing store owner told the Bay of Plenty Times Weekend before breaking into a deep laugh. "It's better than a chemical peel."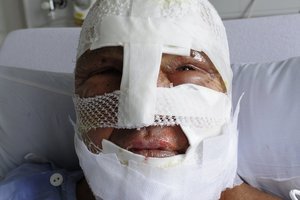 Mr Bayliss said although it probably took a couple of months "not to think about it all of the time" he was not shaken by what happened. The 64-year-old took a month off work before returning. He lost his hair, eyebrows and eyelashes but the only physical scars Mr Bayliss has from the explosion is a slight pigmentation on his hands. "I remember coming to. I was on the passenger seat and I could hear this 'crrrrrr'. It wasn't until afterward I realised it was my hair burning."
Mr Bayliss recalled how the flames from the explosion reached higher than his upstairs office, where he sat recalling the incident yesterday.
"I knew I had to move it [4x4] away from the old building. It would have gone up like old sticks."
Afterward he went to get a fire extinguisher from inside the store but his fingers were so burned and injured he was unable to remove the pin.
"So I got the hose and tried using that instead," he said. "I think the biggest thing out of all of this is so many people have stopped carrying petrol in their vehicles. That was all I really wanted out of all this."
Cushla Bayliss believes a guardian angel has been looking over her husband.
"I think it's a miracle. I do truly believe with what happened and the explosion, it was a bomb that went off. I do seriously believe it's a miracle he survived like he did with no - apart from a little pigmentation on his hands - sign of that. His hardest thing is remembering to have to cover up when out in the sun.
"Some guardian angel was looking after him that day. He's still got his sight and hearing and attitude. He's bloody fabulous. Just fantastic."
When asked if she thought her husband's actions were heroic, she agreed.
"I think people thought he was loopy because he hopped back into the truck but he had already been burned, it's not as if he was going to get more burns. He had enough time to move it from the building. It was incredibly brave and thoughtful.
"There's nothing drama queen about Donald. He's the same. He never gets flustered, he's always calm. He will just stay calm. He will look at things logically," she said.
"He's a special person to be able to do that."
Mrs Bayliss said humour, vitamin C and coconut oil had played major roles in Mr Bayliss' recovery.
The couple are now looking forward to the birth of their first grandchild in a couple of months.
Te Puke chief fire officer Glenn Williams said while he would not recommend anyone jump into a burning vehicle to move it, Mr Bayliss had helped prevent a more serious and larger fire from taking hold.