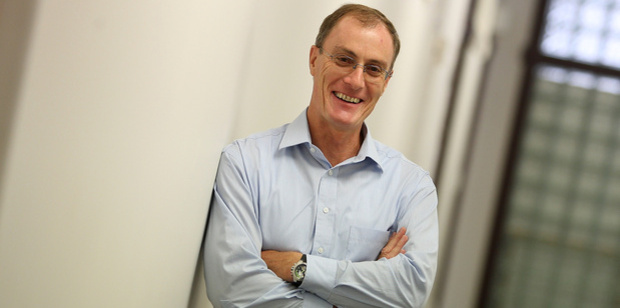 Three multi-million dollar central Tauranga developments that were expected to inject life into the area have stalled.
Even so, city leaders were confident it was just a matter of timing.
Developer Peter Cooney had plans for a $10 million four-level office building on the corner of Willow St and Harington St, which was currently the site of the Empire and Route 67 night clubs, but work came to a halt about a year ago.
Mr Cooney said issues with building foundations on the site and securing enough tenants had put a stop to the plans.
He was also appointed to spearhead the development of an internationally branded hotel on Tauranga City Council land, opposite Baycourt.
"We were looking at one and we have put a proposal in recently. It didn't work due to financial ramifications with the respective hotel chain ... We're in talks with someone at present but it's very, very early days."
There was still a lot of work to be done to revitalise the city centre, he said.
"To be fair, I think the CBD's got a long way to go. It's got a lot of issues to face. It's a challenge but it's a manageable challenge as long as all the candidates come to the party," he said.
Progress had also stalled on the $43 million retail and office precinct planned for the block between The Strand, Willow, Harrington and Hamilton streets but developer Dean Waddell was confident it would come to fruition eventually.
"It's in the market just waiting for tenant interest."
Consent to erect the 13-metre high, 1200sq m building was issued in December.
Mr Waddell said there was not yet enough interest from tenants for building to get under way but there were signs life was coming back to the city centre.
"The Trustpower building is going up down there. We've built the new Lone Star building. I think there is definitely interest," he said.
Work was also continuing on the sale of the $5.46 million, 2449sq m property on the corner of Spring and Durham streets.
Tenders closed in mid-June but Bayleys Tauranga salesman Rob Pinny said discussions on purchasing the site were on-going with an interested party.
Tauranga Chamber of Commerce chief executive Dave Burnett said he was still hearing mixed reviews about the state of business in downtown Tauranga but expected things would pick up as other developments went ahead.
"What we are seeing is that there's positivity in the local economy. We've had some great things happening in the region and the city. We've had the tertiary partnership signed off. We're seeing Trustpower coming into town. That's going to be 350 people in downtown."
Mr Burnett predicted the stalled developments would be kick-started as other developments went ahead and drew more people to the city. "Those developments, once you get downtown with a lot of people in there with the tertiary partnership and Trustpower, I think we will see that sort of stuff coming in," he said.
Priority One chief executive Andrew Coker said there was more genuine interest in businesses wanting to move into the city centre.
The organisation's co-working space Ignition now had more than 30 people set up in it. Already small businesses had set up there, grown and moved out to central city offices of their own, Mr Coker said.
"Ignition is an example of that interest of people wanting to be in the city centre," he said. "I think the challenge is we don't have office accommodation available now."
Mr Coker agreed it was a matter of waiting for the right time to go ahead with developments.
"It's the ebb and flow," he said. "We just need that wave to come through and, before you know it, there will be a series of developments ready to go."