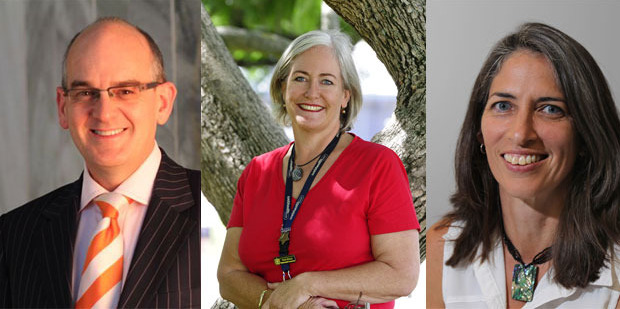 Stiff election rules almost prevented candidates from speaking at a meeting, held on District Health Board property, about family violence and child abuse.
Candidates were invited to talk at the meeting which was organised by the Tauranga Moana Abuse Prevention group but when they showed up for the 9.30am meeting at the DHB-owned former Tauranga RSA clubrooms, they were told that no political party candidates would be allowed on to DHB property to talk about child abuse and domestic violence.
It led to the meeting adjourning to a Gloucester Rd address where 100 people turned up to hear the candidates' policies.
The move has been criticised by several candidates who were invited to speak at the meeting.
New Zealand First candidate for Tauranga Clayton Mitchell said it was "abhorrent and disgraceful" the way the Bay of Plenty DHB had not allowed candidates to talk. He said candidates had received emails to say they were not to bring pamphlets or paraphernalia pertaining to political parties, and to have no signs on cars.
Bay of Plenty District Health Board general manager governance and quality Gail Bingham said the relocation of the meeting was necessary because the DHB adhered to the guidelines issued by the State Services Commissioner.
"In this document it states that in the pre-election period which we are now in: 'Agency premises must not be used to display material or to carry out any activities that could reasonably be regarded as party political in nature'."
Tauranga Moana Abuse Prevention's Heather Beddie said the last-minute change of location of the meeting was a "misunderstanding".
"It was no big deal," she said. "The hui went extremely well and I think we achieved what we set out to achieve."
Tauranga Labour candidate Rachel Jones who was invited to the event said she was disappointed with how the event was managed.
However, she said despite the disruptive start the meeting went well, with most parties keen to work together to address family violence.
Health minister and Bay of Plenty MP Tony Ryall said DHBs were guided by State Services Commission guidelines which were very clear that DHB facilities could not be used for electioneering.
Tauranga school nurse and Bay of Plenty Labour candidate Clare Wilson, who was in the audience, said she could see it coming when the Bay of Plenty District Health Board decided it would not allow the meeting to take place on board property. "Although I was not surprised, I was a bit disappointed because it was a fair opportunity for all [political] parties and appropriate for those of us who work in the family violence field to hear from them."
Mrs Wilson said she could understand if just a single political party or a couple of parties were invited to the forum, but it was multi-party and everyone had the opportunity to speak.
The invitation was only to social workers and health professionals who worked in the field of family violence - it was to hear what the parties were saying, she said.