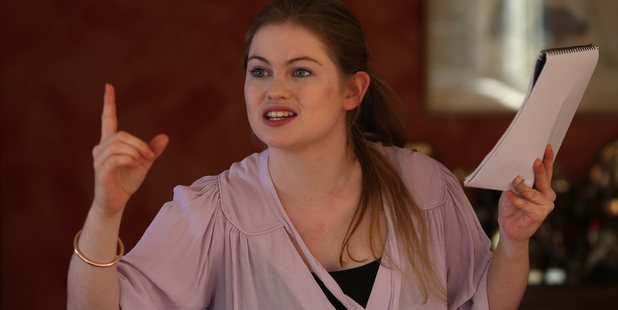 Niamh Blackman has swapped a future law career to pursue her acting ambitions.
The 19-year-old will start a Bachelor of Arts at the Royal Central School of Speech and Drama in London later this year after securing one of 15 places from 4000 international applicants.
The Tauranga teenager said she was "blown away" by the news.
"I really enjoyed doing the law degree but it made me realise I needed to follow my passion. I am going to give acting my best shot and I am very, very excited."
She credits a family trip to England as a 5-year-old and watching Andrew Lloyd Webber's famous musical Cats in the West End for capturing her interest.
"We had box seats, which meant you could see into the wings. I saw everyone dancing and performing and I knew then it was exactly what I wanted to do."
In 2009, Miss Blackman got to showcase her skills as Sillabub in Cats when the Tauranga Musical Theatre staged the production.
Other roles she has tackled included Juliet from Shakespeare's Romeo and Juliet.
"Performing with the local repertory theatre and Tauranga Musical Theatre has been a large part of my life."
Fellow former Tauranga Girls' College student Shannon Evison is studying at the same school in London. Her brother, Robbie, plays Toby Reynolds on Shortland Street.
But the biggest challenge ahead for Miss Blackman will be fundraising for tuition fees and a concert is in the pipeline.
"It's 19,000 ($37,800) a year and that is a lot," she said. "I have enough to cover my first year."
Anyone wanting to help can do so via Miss Blackman's page on the Give a Little website.