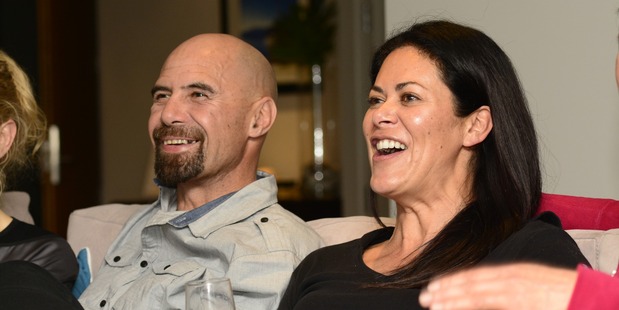 Amazing Race contestant Hereni Fulton, 44, was surrounded by her closest friends last night in her central Tauranga home to watch the first episode of the show which aired at 8.45pm.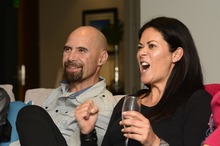 "It is the first time I have seen it too. It is exciting to relive it."
The Tauranga duo, consisting of Fulton and her team mate Tauranga dancer Carla Beazley are sworn to secrecy about what eventuates in the series. But last night a few of Fulton's friends were happy to celebrate with her and spoke about how they had kept the secret about her being on the show.
Fulton's hairdresser Sean Mahoney from Tauranga salon Shine kept his lips sealed and did not tell a soul that his client was in the show.
"I knew she was going away to film, and we put a straightener in her hair. But my lips were sealed."
Another confidant was Hemi Niha, Fulton's personal trainer and owner of TKO Boxing Academy in Windermere.
"We had to get Hereni in shape for the race so we were doing lots of work with stamina. Boxing is not just a physical thing-it is psychological. So I was preparing her for some of the mental challenges she might face as the race went on."
One of Fulton's close friends, fellow Tauranga mum, Anna Van de Borst had to ward off many questions from the mums at St Mary's Catholic school, where both Fulton's and Van de Borst's children attend.
"When Hereni disappeared to do filming, people were asking me, 'Oh where's Hereni?'. But as she has relatives in Perth it was fairly easy to say, that she was away. I didn't mind keeping the secret as it was important, but I am glad everyone knows she is in it now. I am pretty excited to be sharing the viewing with her here tonight. I am very proud of her."