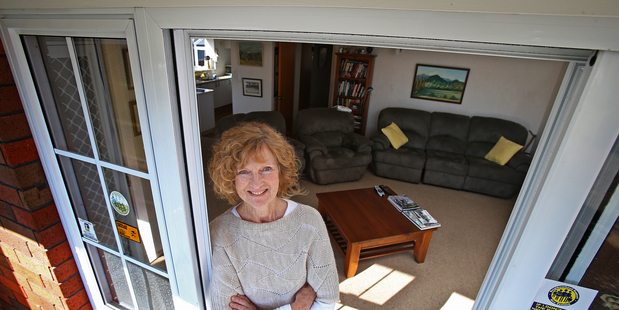 Tips for home owners:
- Use a credible house-sitting website.
- Meet house sitters face-to-face. This is also a chance to see how they interact with pets.
- Where appropriate, introduce house sitters to your neighbours.
- Ask for verbal referees from house sitters.
- Lock away any personal or valuable items.
- Let your insurance company know you are away and someone else is looking after your home.
- Leave a list of trusted tradesmen to call if something goes wrong.
- If at all in doubt, select someone else.
- Report any theft from your home to police.
- Tauranga Community Constable, Senior Constable Ian Searle
Retirees, first-time home buyers and Kiwis returning from overseas are among those joining a growing house-sitting trend in Tauranga.
Australian Nick Fuad, who started New Zealand house-sitting website kiwihousesitters.co.nz, after launching an Australian version in 2004, runs the site from New South Wales, but booming interest means he will soon be employing local staff.
Mr Fuad, who has also started house-sitting sites in America and the United Kingdom, says Aussies and Kiwis are more open to the idea of letting a stranger into their home and that the site took off almost overnight.
His site did not vet sitters, leaving it up to home owners to seek verbal references and/or police checks for potential house-sitters.
The site now has more than 2000 registered sitters, hundreds of whom want to secure a temporary home in the Bay of Plenty.
Mr Fuad said the business came about after he went online to find an international house swapping website. The search uncovered a gap in the market and he set up his own site, followed closely by a house-sitting site, which has since surpassed the original.
House sitters pay a $65 registration fee, making their profile available to home owners looking for a house and/or pet sitter.
Mr Fuad said the main reason people chose house-sitting was to save money.
"Obviously there's a lot of rent to be saved," he said.
The lifestyle appealed to "grey nomads" (retirees with spare time on their hands) and people who liked the sense of adventure that came with moving from home to home.
People could also save thousands in holiday accommodation costs by taking on a short-term house-sit in their desired location.
While it was harder to secure house-sits for families with young children, Mr Fuad said there were home owners with pets who wanted children in their home to shower their beloved furry friends with affection.
Mr Fuad said the key to a successful house sitting arrangement was open and honest communication between home owner and sitter and most complaints resulted from a difference in cleanliness standards.

House-sitting from Perth to Tauranga
Celia McCoy recently returned to New Zealand after 40 years in Perth. She plans to buy a home and a bit of land in rural Tauranga and is house sitting until she finds the right place.
The 61-year-old travelled around Europe before returning to New Zealand in December and has been staying with family and house-sitting since.
"I sold my house (in Perth) this time last year and I thought, 'it's time to get out.'"
Wanting to escape the city, she looked after some multi-million dollar mansions on the beach in Perth before deciding it was the green grass of home she sought.
"This is a way of getting to know the area before you jump in and buy some real estate," she said.
"It's the beauty of New Zealand that I just adore. It's the hills and countryside."
Ms McCoy said home owners appreciated returning to the pets being well looked after, the gardens maintained and fresh food in the house.
"They come home to a place that's lived in," she said.
But the lifestyle isn't for everyone.
"I think it would be hard to do if you were working fulltime," she said.

It's a sure way to save up a deposit
Tauranga couple Kylie and Caleb Goodhue, both 25, started house sitting as a way to save for their April wedding and are now on their way to owning their own home.
Mrs Goodhue, who works as a teacher, said house sitting allowed her and her husband to live a good rent-free lifestyle while saving for a house deposit.
"We're able to save one whole salary. It's just an awesome way to save money really," she said.
"We're lucky we've got family here so in between house sits we can just stay with them."
On short stays the couple hadn't paid for power or internet, but expected to on longer stays.
They have completed four house sits, including two in Omokoroa and another in Mount Maunganui, and are due to start another in Welcome Bay next week.
The couple plan to house sit until the end of next year. "Just to have a decent deposit saved," Mrs Goodhue said.
While they enjoyed staying in lovely homes - including one with a spa and another with a tennis court - living out of a suitcase all the time could be tough.
"Short-term it would be all right. Some people I know do it for a long time but I couldn't," Mrs Goodhue said.
However, it was proving a great way to see what they did and didn't like in a home before buying their own, and a chance to sample life in different Tauranga suburbs. Being young hadn't proven a setback for the couple, who had good verbal references and aimed to leave a home tidier than when they arrived.
Mrs Goodhue said there was strong competition for house sitting roles on the kiwi house sitters website, with home owners receiving multiple inquiries from sitters within hours of listing their property.
"There seems to be a lot of people doing it," she said.