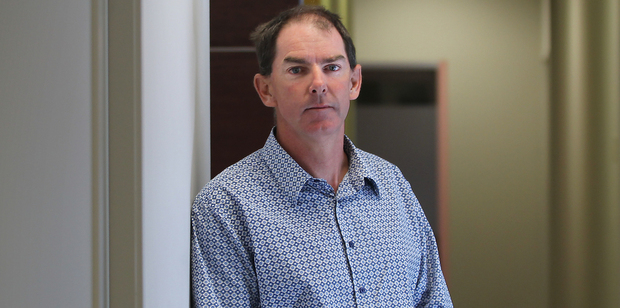 The Tauranga Chamber of Commerce will hold a series of focus groups next week that could potentially result in major changes to the organisation's membership structure, says chief executive Dave Burnett.
"I guess it's been brought about by the fact that the traditional membership model has been around for years and is quite outdated," said Mr Burnett, who emphasised that at this stage the chamber was just seeking feedback from members on its proposed concept.
Chamber president Paul Bowker confirmed the decision to seek member feedback on a new structure was a directive from the board.
"It's very early in the piece," he said. "But I think all membership operations have to think of new ways of doing things or they'll fall over."
The chamber currently operates on a model common for chambers throughout the country, whereby companies are charged a fee on the basis of the staffing size of the company.
The fee brings basic benefits, including access to the chamber's popular Business After Five networking events, and discounts with local businesses, access to data, mentoring and other support, and members usually pay a range of additional fees for the various training and other events.
When Mr Burnett took up the role of chief executive earlier in the year, he found that while membership had been growing steadily, the chamber still captured less than 10 per cent of the estimated 12,000 businesses registered in the Tauranga/Western Bay of Plenty. The aim was to attract new members, he said.
"You wouldn't say the current membership model is broke," he said. "But it's not entirely working well."
The new model, which was at this point still at the concept stage, would be based more around the needs of members rather than their size, he said.
Mr Burnett likened the concept to the Sky TV model, where a range of packages could be accessed, from basic upwards through various tiers to more premium categories, which could provide a range of options. For example, some members might prefer to pay a larger annual fee, but enjoy greater discounts on training events.
The chamber was also exploring setting up an online networking site, he said.
"At this stage we're still fleshing the proposed new membership concept out," said Mr Burnett. "We will be saying this is what we think it could look like and asking would it work for your business."
The chamber is inviting members to attend an initial three focus group sessions this Monday, at 7.30am, midday and 5.30pm, where they will be be given a presentation on the concept.
Mr Burnett said that the Tauranga Chamber was in regular communication with other chambers round the country.
"Potentially, if this concept stacks up, then there could be other chambers that could pick it up," he said.