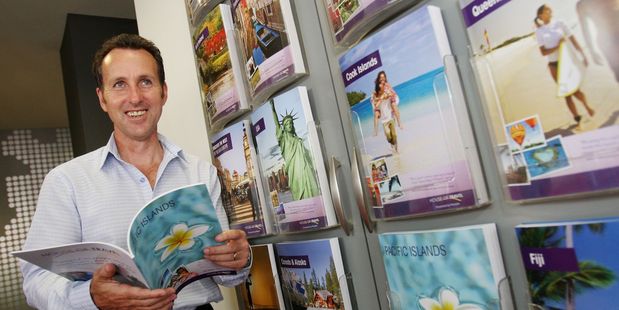 Bay travellers have quit Malaysia Airlines, sought refunds and switched carriers amid fears it will go broke - not over anxiety of flying.
But no one has cancelled trips overseas despite a spate of international air disasters, local travel agents reveal.
Yesterday reports emerged that an Air Algerie jetliner carrying 116 people - nearly half of whom were French - had crashed in a rainstorm in Mali.
It is the latest of three flights which have crashed or been downed in the last week - four since Malaysia Airlines MH370 went missing in March.
Earlier this week, US and European airlines started cancelling flights to Tel Aviv after a rocket landed near the city's airport.
On Wednesday, a Taiwanese plane crashed during a storm, killing 48 people.
About 400 Kiwis gained refunds for upcoming Malaysia Airlines flights, after its latest tragedy when flight MH17 was shot down while flying over war-torn Ukraine last week.
Tauranga House of Travel owner/operator Shane Kennedy said six people from a possible 50 had applied for refunds from Malaysia Airlines and changed carriers because they were concerned about its financial future.
It was not so much "can they get there, it's can they get home," he said.
" ... It is not so much about the anxiety of flying or safety ... some have thousands of dollars worth of tickets tied up."
However, he said those people had to buy new tickets while they waited for the refund and not everyone could afford to do that.
But Kiwis were intrepid travellers, he said, and were not like other nations that "bailed" whenever a disaster happened.
Mondo Travel Tauranga senior consultant Janice McLean said one of its travellers bound for Europe decided to stay with Malaysia Airlines because of the time it would take to get his money back.
"He slept on it and decided to stick with it. He could have been waiting months and it can take a long time especially if a lot of people from around the world are cancelling."
United Travel in the City manager Maree Webb said a small number of its customers had also sought refunds and chosen different carriers due to "uncertainty."
No one had cancelled but this time of the year it was quiet anyway, she said.
Harvey World Travel Bayfair travel consultant Helen Terry said a few clients were nervous about flying but no one had cancelled any flights.
A couple of people had requested not to be on Malaysia Airlines, she said.
Following the MH17 tragedy, Malaysia Airlines offered full refunds for all tickets booked for July 18 to December 31, and many people have chosen not to fly with the carrier.
The cut-off date for refunds was Thursday [July 24] and the Flight Centre's general manager, Simon McKearney, said about 400 people - or 10 per cent of customers booked with the carrier through the travel agency - had changed their flight.
House of Travel's commercial director, Brent Thomas, said about 200 people had requested refunds, but it was a "single-figure percentage" of people who had booked through the agency.
"The vast majority of people are still travelling with the airline at the same time as they originally booked," he said.
Some Malaysia Airlines flight attendants have become jittery following the MH17 tragedy which killed 15 crew. A flight attendant told the New Zealand Herald two crew pulled out of Kuala Lumpur-Auckland flights last weekend.additional reporting New Zealand Herald, AP