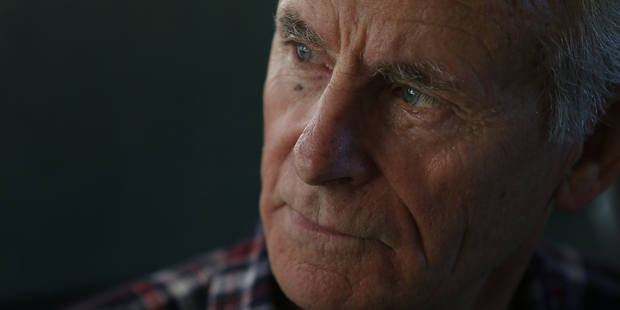 The judiciary needs to increase pay for jurors if they want to prevent thousands of people from not showing up, a sentencing advocate says.
Figures show thousands of potential jury members are not showing up for service or being excused and deferred.
Tauranga Sensible Sentencing Trust said the $89 a day jurors received was a disgrace and juries were stacked with unemployed or old people because those with jobs couldn't afford to take time off work - and it is calling for a Government intervention.
Ministry of Justice figures, released to the Bay of Plenty Times under the Official Information Act show that this year in Tauranga up to the end of May 5114 people were summonsed for jury service, 3049 were excused or deferred while 1926 failed to turn up.
Over that period, 32 cases were trialed by jury and incurred $34,582 of jury fees and expenses.
In 2013, 15,491 were summonsed for jury service, 9122 were excused or deferred while 2579 failed to turn up.
A total of 77 cases were trial by jury and incurred $391,367 of jury fees and expenses.
No High Court jury trials had been held over those timeframes. But the most common types of trial by jury in Tauranga District Court included grievous assault, unlawful sexual connection/rape, illicit drug offences and aggravated robbery.
District Courts general manager Tony Fisher said jury service was a valuable, important civic duty.
It summonsed more people than it needed as it recognised personal circumstances made it difficult for some people to attend, he said.
However, Tauranga Sensible Sentencing Trust spokesman Ken Evans said the jury system was failing due to the lack of a cross-representation from the community.
Employers who wouldn't pay or those who were self-employed lost out financially and couldn't afford to be jurors, he said.
"They pay the judges and the lawyers an exorbitant amount of money yet the people who are the most important and going to make the final decision get $89 a day, that is an insult. It's absolutely disgraceful ... the system is totally wrong.
"We are getting distorted jury decisions because we are just getting a couple of class groups that can afford to do jury service."
The initiative to raise the jury fee had to come from the Government, he said, as the courts wouldn't do anything about it and continue to carry on and "fluffy about" as they always have. Classic Flyers retail sales manager Garry Bentley said the judicial process was important and needed to be supported.
But most working people had to pay the bills and the jury fee was unrealistic.
"This is not enough. If a case goes on for weeks you are massively out of pocket.
"Working people also struggle to get time off because by law employers aren't obliged to pay so it's a bit of a no-win situation."
Jurors: The facts
*Half day $31, after five days $40
*Full day $89, after five days $114
*After 9pm $127 for whole day, after five days $163
*You can claim for expenses including transport and childcare
*Car parking is not provided
*Lunch is not provided but tea and coffee is
*Meals are provided once a jury has retired to consider the verdict
*A person can be fined $1000 for not attending jury service
*The last time someone was fined was in August 2007
What do you think?
Email editor@bayofplentytimes.co.nz, go to our facebook page, text 021 241 4568 BOP (message) or write to Private Bag 12002.
Response may be published.