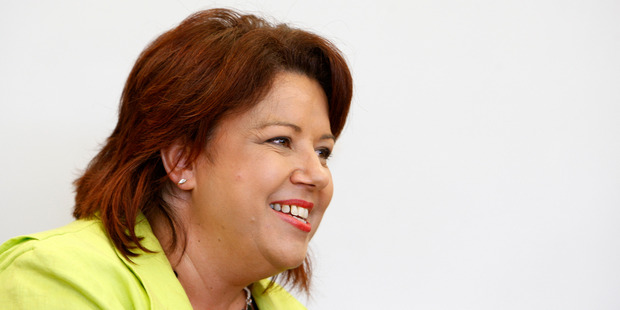 Bay of Plenty beneficiary numbers continue to drop with fewer teen parents collecting welfare around the country.
But a Tauranga support service advocate says more people are getting back into work with the promise of moving to Australia.
Just-released Ministry of Social Development figures show 10,457 Western Bay residents claimed benefits in the three months to June 30 - nearly 725 fewer than during the same quarter last year and 162 fewer than the previous three-month period. Tauranga experienced the biggest drop, of 477 to 8076 year-on-year, while the rest of the Western Bay dipped 245 to 2381.
Te Tuinga Whanau Support Services Trust executive director Tommy Kapai-Wilson said most of the people the trust saw were single parents. "Getting a job isn't really a reality in a lot of ways. They're the caregivers, the providers, they're the mothers. Are more and more of them getting jobs? Not from where we are."
However, he said more people seemed to be getting back to work, potentially lured by the promise of success across the ditch.
"They could be really tempted by how well our families are doing over in Australia. They're getting off the benefit, they're working to get enough to get over there."
Changes to the welfare system had made it much more difficult for beneficiaries to manipulate the system, Mr Kapai-Wilson said: "It's a good thing because it makes people more accountable."
Nationally, the number of people on benefits dropped by more than 16,000 in the year to June, with figures for the quarter at their lowest level since 2008. Sole parents contributed heavily to the change, with the number of recipients falling 10.7 per cent over the year.
Minister of Social Development Paula Bennett said the falling number of teen parents on welfare was another positive trend.
"Sole parents, particularly those who go on the benefit in their teens, have the highest lifetime costs of any group on welfare and are more likely to stay on benefit the longest."
Teen parents spent an average of 19 years on the benefit, at a total cost of about $246,000 over a lifetime, Ms Bennett said. "We've deliberately targeted our welfare reforms at sole parents by investing millions into intensive support and training and into help with study and childcare, so that working while raising children alone is achievable, and rewarding."
Numbers on the Jobseeker Support benefit were also down 7500 on the previous June quarter, and had been declining consistently since 2010.
The figures are consistent with Statistics New Zealand's most recent household labour force survey, which showed the national employment rate rose 1.5 per cent in the year to March to 65.1 per cent of the working age population.
An overhaul of the welfare system in the past few years has seen sickness beneficiaries, sole parents and widows with no children under 14 face the same requirements as other jobless people, pushing more people off benefits and back into paid work.