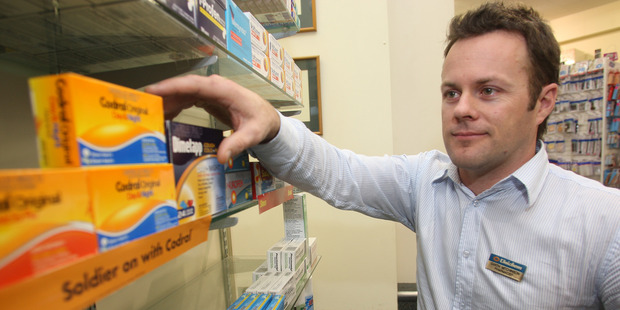 Western Bay residents are being warned to get a flu vaccine in the next month, with working-age adults potentially most at risk of contracting a nasty bout of aches and pains.
The seasonal flu vaccine programme has been extended to the end of August because a mild start to winter means winter flu rates are still rising.
Ministry of Health figures show more than 53,490 flu vaccines have been distributed in the Bay of Plenty District Health Board area this year, with 1.19 million being distributed nationwide since the programme launched on March 11.
Life Pharmacy Tauranga owner Garth Mitchinson said he had seen a late surge of customers coming in for vaccinations this year.
"There certainly has been a pick up just in the last week or so," he said.
His pharmacy offered vaccinations for adults between 18- and 65-years-old.
Gate Pa Medical Centre practice manager Lorraine Anderson said the extension was a "wonderful thing".
"Anything that anybody can do to minimise the chance of getting the flu is a good thing."
She said the practice had been busy with winter illnesses and the vaccine had been popular.
"It's been a good uptake ... Most people who were going to get it already have. This will just mop up the people who were undecided.
"With the recent cold snap it might make those people, who thought they would go without this winter, reconsider."
However, not all Bay doctors were happy with the extension.
Ross Ogle, of Cameron Medical Clinic, said the extension was a nuisance in terms of trying to order the right amount of vaccines, as leftover stock would be an extra cost to the practice.
"We've tried to ration our stock to run out by the end of July but with the extension it makes it hard."
A virus expert warned that working-age adults, aged between 20-49, were particularly at risk of contracting flu this year.
Institute of Environmental Science and Research virologist Sue Huang said the last two weeks had seen an increase in winter flu rates and several strains of H1N1 virus - commonly known as swine flu - were prominent.
In the 2009, global swine flu pandemic, young children in particular were hit hard and have since developed better immunity to the H1N1 virus.
However, young adults escaped the worst at the time and did not need to develop such high immunity levels, meaning they were now more susceptible to the virus.
Associate Health Minister Jo Goodhew recently announced that winter flu cases were rising and had not yet peaked.
"As the peak is still to come, hospitals are likely to see more people with the illness, so it is worthwhile to extend the funded vaccination season."