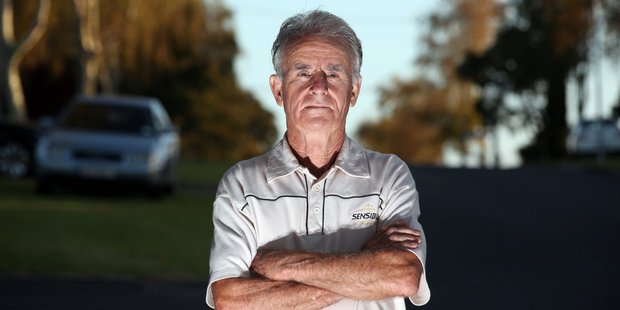 Western Bay offenders owe more than $21 million in fines and reparation, new figures show.
However, total unpaid penalties and reparation owed in the region has dropped over the past five years.
Between 2009-10 and 2013-14, the total owed fell from $28,969,583 to $21,439,351, but fluctuated slightly within that period, according to figures from the Ministry of Justice.
Of those, 36.1 per cent of fines and reparation were still overdue, while 63.9 per cent were being paid off or were not yet due, an improvement of 5.4 per cent in the same five-year period.
The ministry said new legislation passed in 2010 had resulted in more fines being paid.
Changes included judges being able to re-sentence a person to prison or home detention if ordered reparation was unenforceable or unaffordable.
Information-sharing between the ministry and credit reporting agencies, Inland Revenue, and the Ministry of Social Development also helped cut the amounts owed.
The total value of Western Bay fines imposed dropped from $3,853,116 to $2,758,372 in the past five years.
The drop was part of a nationwide trend that has seen falling crime rates leading to fewer fines being imposed, said Courts Minister Chester Borrows.
Barrister Naomi Cramer, who represents clients in Tauranga, Rotorua and Auckland courts, said it was "just as hard as ever" for offenders to afford to pay fines. "What most of them have been doing... is asking the court and the judge to remit [fines] and perform community work instead."
She said she had not seen many people re-sentenced to prison for non-payment. However, she said she witnessed occasional examples of people's property being seized such as a car that was taken and sold.
"They get into a vicious circle. If you get a parking ticket and then you miss the [due date] for that it can just end up horrendous and before you know it, it's hundreds of dollars, from what started off as a $10 ticket," she said.
Tauranga Sensible Sentencing Trust spokesman Ken Evans said a fine wasn't a fine until it had been paid.
"If you go down the road to buy something they want you to pay over the counter, right now. But you can have all the fines in the world imposed by the strongest courts in New Zealand and people are just ignoring it," he said. Mr Evans agreed there was potential for other ways for fines to be paid or avoided.
"When Judith Collins said I am going to crush your cars if you carry on misbehaving like this there was a huge reaction and boy racers disappeared across the country and that is what you call effective sentencing."
Ministry of Justice Collections general manager Bryre Patchell said nationally just under $250 million in fines and reparation was collected each year.
About 90 per cent of the money collected was for traffic-related offences.