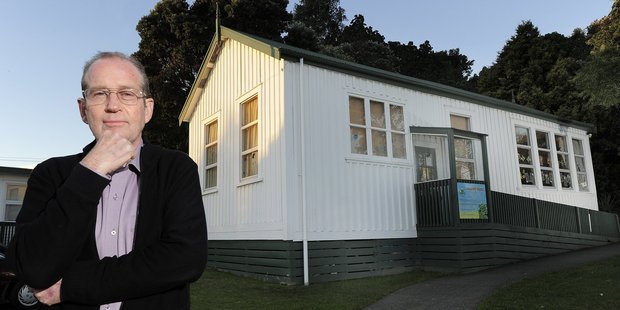 The campaign to keep Otumoetai's 116-year-old classroom on its original site appears to have failed after a lukewarm public response.
An action group fighting to retain the classroom's historic context by keeping it on the Otumoetai Primary School grounds issued a public appeal six weeks ago for people to protest to school authorities.
But the campaign to pressure the school's board of trustees into reversing its decision to shift the building has attracted little public support.
Otumoetai School principal Geoff Opie said that to the best of his knowledge they received only three or four emails. "That was all there was."
He said the classroom was still going through the tender process to remove it off the school grounds.
The last he had heard was ministry contractors had checked the building.
Mr Opie understood the old classroom was still heading to the Historic Village - that had been the discussion between agents for the ministry and the Tauranga City Council.
Bay of Plenty Times inquiries revealed that the Historic Village had not finalised where the money was coming from to fund the shift and the cost of establishing the building on its new site.
The village was exploring other funding options after originally working with a prospective tenant to raise the money.
"We are still working on it, there is no conclusion," village team leader Michael Thomson said.
Friends of the Village coordinator and city councillor Catherine Stewart said the classroom was part of Tauranga's history and would fit in well with the village.
She said work was in progress on finding other ways to fund the shift but nothing had been finalised.
"We are very keen to get it down there and it may need some community support."
The Friends anticipated that community help may be needed establish the building on the village grounds, including piling and electricity. The leader of the group trying to keep the classroom at the school, Chris Rush, was holidaying in Australia and said he was still waiting to hear back from other members on the news.