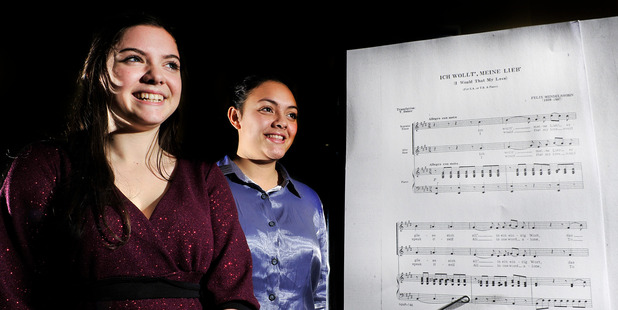 Two Tauranga Girls' College singing groups have earned spots to compete in national competitions.
The school's chorale, Luminosa Armonia, were one of 24 choirs nationally to make it through to The Big Sing finals in Auckland, held from August 20 to August 24. The group competed against 250 schools nationally for a place.
The barbershop team - Estrogems - placed second in the Waikato/Bay of Plenty Young Women in Harmony competition on June 16 and will compete in the national competition in Wellington on August 13.
Leilani Taula, 17, said the chorale had been preparing for The Big Sing since the end of last year.
"We all just love being a part of the choir because it's one of those things where you rely on every single one of the group, so when you come together and make something so beautiful it's that satisfaction you get. I think that's a satisfaction all the girls share."
The choir won the top regional choir choir award at the Waikato/Bay of Plenty regional competition at Bethlehem College on June 6, as well as a highly commended.
"I cried when I found out we got through," Leilani said. "It hasn't happened at this school for six years and to be part of the choir to finally get there, and in my last year, was just a personal victory and I felt so proud of all the girls and the effort they put in."
Luminosa Armonia director Stephanie Geor said she was proud of the girls' achievement.
"New Zealand secondary school choirs have the reputation of being among the finest school choirs in the world and I am thrilled that the girls will be able to compete at such a prestigious event. It is a suitable acknowledgement of their fine work ethic and team spirit."
Ashleen Fahy, 17, said the barbershop girls had been working hard since the start of the school year in preparation for the competition.
"We've had lunchtime rehearsals and weekend workshops to get up to scratch and to learn the choreography. We're a really big group, and we're tight as well which is good. It's been really fun this year."
Estrogems director Murray Mason has enjoyed working with the group.
"The girls have maintained an excellent balance between having fun and working in a focused and highly energised manner."