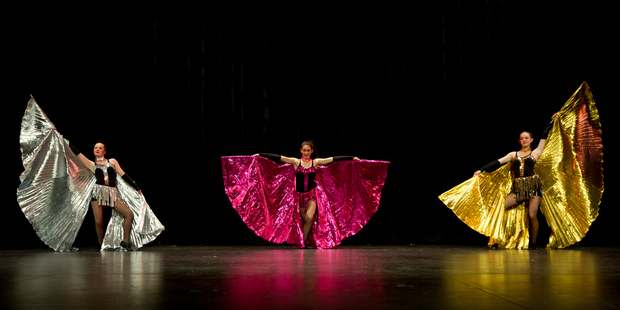 When storms hit the Bay last month, performers from Greerton's Dance Avenue had to be rescued from their flooded building by firefighters.
With their studio un-useable, the dance students were unsure of their future prospects but after practising in six different venues, the dancers were able to compete in the Tauranga Festival of Performing Arts.
Yesterday was the fifth day of the annual competition where piano players, singers and dancers get to show off their performance skills.
Dance Avenue competitor Georgia Pendred said dance students had to practise "all over the place".
"It's made it a little bit harder," she said.
Dance Avenue owner Amy Yorke said the experience was "chaos" as a class of six-year-olds practising in the studio at the time of flooding had to be rescued by firefighters.
"The water was over my knees," Mrs Yorke said.
"We've been teaching out of six different venues since then. I'm really proud of how the kids have handled it."
Tauranga Performing Arts Competitions Society president Cathy Gifford said the festival gave students the opportunity to shine in a variety of areas.
It was Tauranga Girls College student Hinemairangi Pahau-Wilson's first year in the competition, which saw her place third in the restricted class on Monday by singing Franz Schubert's Die Vogel.
"Singing is one of my passions, so I love letting it out and telling the story of the song. Seeing the audiences' reactions is so cool," the 16-year-old said.
She said one of her favourite parts of the festival was getting inspiration from other competitors' performances.
The festival runs until Sunday, with the ballet, speech and drama sections beginning later this week.