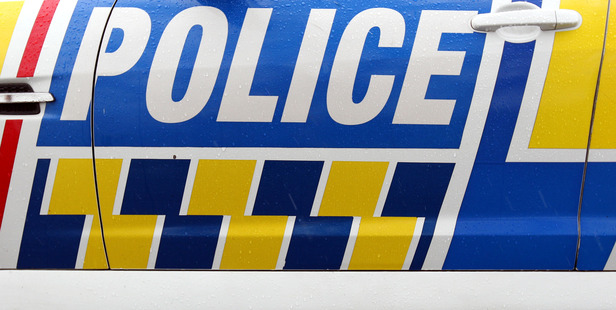 UPDATED 12.55pm: The two police officers who rescued an elderly woman from a fire in her Mount Maunganui home have acted in the finest traditions of the New Zealand Police, Commissioner Mike Bush says.
Senior Constable Adrian Oldham was patrolling in Mount Maunganui last night when he saw a house engulfed in flames.
He could see an occupant was still inside and made several attempts to rescue her. Despite facing intense smoke and flames he and Constable Shane McCarthy were eventually able to rescue the woman.
"We put victims at the centre of everything we do and these two police officers have demonstrated this through their selfless actions last night," said Mr Bush today.
"Every day I see the outstanding work which the men of women of New Zealand Police undertake to keep people safe in their communities. Last night's rescue could not be a better demonstration of this.
"I have spoken to both officers and conveyed my thanks to them.
I wish them and the occupant of the house a speedy recovery from their ordeal." said Mr Bush.

UPDATED 12.45pm: A second officer who helped Senior Constable Adrian Oldham save an elderly woman trapped in her burning home has been named.
Constable Shane McCarthy arrived at the house in Mount Maunganui last night and helped Mr Oldham get the elderly woman to safety through the window.

EARLIER 10.16am: The hero cop who saved an elderly woman trapped in her burning home has been named.
Senior Constable Adrian Oldham has been credited with saving the life of the 77-year-old woman after she collapsed while trying to let him in to her house.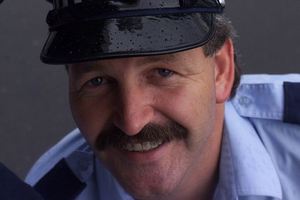 Bay of Plenty police released a statement this morning acknowledging there had been a lot of interest in My Oldham, which was appreciated. However, police asked for privacy on behalf of Mr Oldham for today.
Mr Oldham was hospitalised along with the woman last night.
A media conference has been arranged for tomorrow.
Mr Oldham, 53, was driving past the Maranui St residence about 6.45pm yesterday when he saw the single storey house engulfed with flames.
Mr Oldham ran to a ranchslider when he noticed an elderly woman coming towards him.
Inspector Clifford Paxton said as the woman tried to unlock the door she collapsed and fell backwards disappearing into the black smoke.
Read more about the dramatic rescue here.