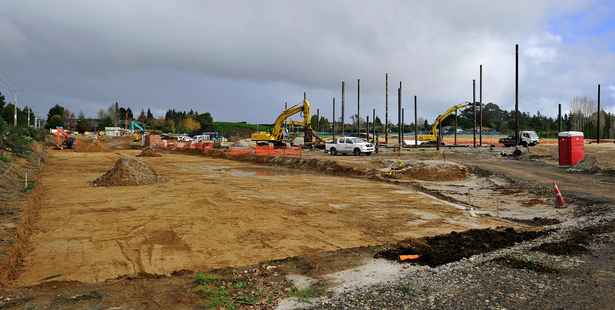 It was announced this week that Christine Cottell-Mayhe would be the founding principal for the Bay's newest private school, ACG Tauranga. We caught up with Ms Cottell-Mayhew to find out a bit more about her.
1. Describe yourself in three words
"Passionate, caring, motivated."
2. What do you think is Tauranga's best kept secret?
"I can spend hours in my aunt and uncle's book store, Books a Plenty, and always come away with new cake decorating books that I haven't found elsewhere."
3. Who will be moving down with you?
"Simon [husband] will be moving to Tauranga at a later date and will bring with him Sasha our golden retriever and our three cats. My son Sam is a doctor in Auckland and my daughter is a fifth year medical student who will be both based in Auckland next year.
I am expecting lots of visitors next year."
4. If money wasn't an option, what additional facilities would you like to add to the construction of the ACG Tauranga? (yoga studio? pool? theatre, etc)
"Aquatic centre, performing arts centre and a cooking centre that mimics MKR or Master Chef."
5. When was the last time you climbed Mauao?
"I have been around the base a number of times this year but have to be honest the climb to the top is long overdue. I will rectify that very shortly."
6. What do you believe is the secret to success for a school?
"Clear vision, commitment to excellence, safe environment and positive relationships."
7. What album is on your stereo or computer right now?
"I am currently listening to three CDs that I was given for Mother's Day called "SmoothFM presents Music for Mum" whilst driving. When not listening to the CDs I tune into Si and Phil on the radio."
8. What is your favourite way to wind down after a stressful week?
"I go to the gym every morning at 5.30am and this helps to combat stress. On a Friday night, Simon and I take Sasha for a walk on the beach and then we stop off at a local restaurant for a bite to eat."
9. What is your strongest memory of high school?
"I spent my 7th form year at Whakatane High but I met lots of great people."
10. What is the best piece of advice you've been given?
"Carpe Diem ... seize the day. I am often heard saying 'there are just not enough hours in the day to do what I want to do'."