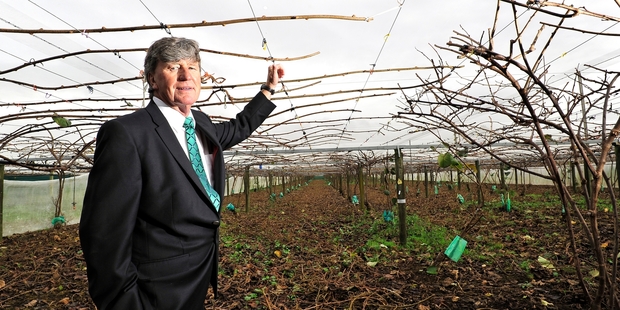 Stan Robb has sold 12 kiwifruit orchards in the past three months and says some properties have trebled in price.
Figures from the Real Estate Institute of New Zealand show an 80 per cent increase in sales recorded in the past year.
There were 54 Bay of Plenty farms sold in May, compared to 50 in April and only 30 in May 2013.
The year-on-year increase was the largest in the country, with Northland coming in second with a 40.5 per cent rise.
Nationally, the increase in sales in the past year was 10.2 per cent.
In May, 32 of the 54 farms sold in the region were horticultural.
While sales numbers were up, the median selling price per hectare in the region dropped from $95,852 in April to $64,494 in May, although this was still an increase of about $24,000 compared to a year ago.
The median selling price per hectare for horticultural properties remained constant at $190,081 in April and May. However, PGG Wrightson rural and lifestyle real estate agent Mr Robb said several green orchards had recently sold in excess of $300,000 per canopy hectare, with vendor expectations for a G3 orchard now exceeding $400,000 per canopy hectare.
"These values could rise even further given the inquiry and lack of good orchards currently on the market."
Inquiries were back on par prior to Psa, he said.
Pastoral Realty managing director Brian Peacocke said the kiwifruit industry was driving sales in the Bay of Plenty.
"The only thing I could put the number of sales down to is the revival of interest in the horticulture sector.
"With the current supply of quality properties being insufficient to meet demand, and with an improving economy nationwide, it is likely there will be ongoing pressure on both prices and supply," he said.