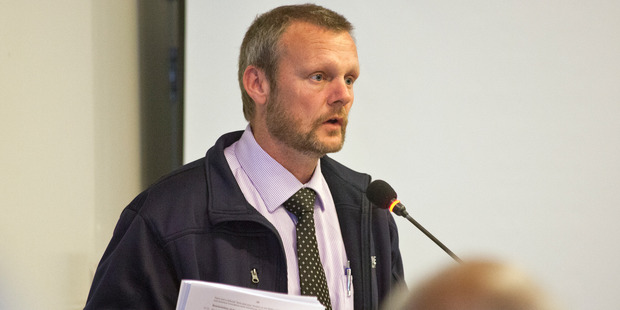 A crown lawyer has told the Waitangi Tribunal that the Crown entered into a $10.4 million agreement with Rena's owners because it feared they would walk away from the negotiating table.
The Tribunal has been meeting in Tauranga this week, under urgency, to hear evidence from Motiti Islanders about the conduct of the Crown since the grounding.
Representatives from Motiti Island hapu groups Ngai te hapu and Motiti Rohe Moana Trust together with Maatahua District Maori Council claim the Crown has breached their rights under the Treaty.
In October 2012 the Crown and the Rena's owners, Daina Shipping Company, signed an agreement under which the Government would be paid $10.4 million if a resource consent to leave the wreck on Astrolabe Reef was granted.
Last month Rena's owners applied for a resource consent to do so.
Motiti Rohe Moana Trust spokesperson Hugh Sayers described the conduct of the Crown since the Rena grounding as "dishonourable and dishonest".
Government officials ignored repeated requests from the Motiti community to engage with them and for island leaders to be involved in discussions over the wreck removal.
"The Crown, at the highest level, refused to engage with tangata whenua," he said.
Mr Sayers said the bottom line for the Motiti community had always been that the "cancer" on top of the Astrolabe Reef must be removed and "everything cleaned up".
However, he suggested if the wreck cannot be fully removed after the salvors' best efforts, then a 3-nautical mile area around the site should be declared a marine reserve.
Crown lawyer Karen Clark QC said the contention from the claimants that the Government had done some sort of deal and breached its Treaty obligations was "unfounded and disturbing".
She urged the Tribunal to accept the Crown's assurances that it had acted in "good faith" and in the best interests of the people of New Zealand.
Ms Clark also argued that despite the Crown having agreed to provide "reasonable assistance" to the Rena's owners if required to facilitate the preparation and progression of the resource consent application, it was not a legal barrier if the Crown decided to oppose the application.
The Crown had entered into the agreement because, as the salvage costs mounted, it feared the ship's owners could become insolvent or walk away from the negotiating table.
"There would be a consequential cost saving if the wreck was left on the reef, and if that happens the Crown has secured a share of those savings for the people of New Zealand."
Maritime New Zealand spokesman David Billington said despite impressions there had been no winding down of the salvage operation and the organisation continued to put pressure on Rena's salvors and owners to continue with the salvage.
The inquiry continues today.