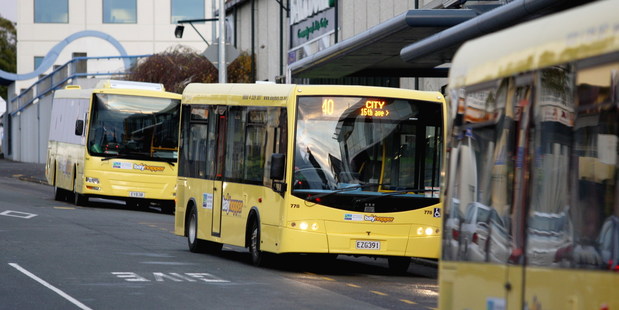 Student fares for Tauranga buses have been confirmed ahead of a major change in the way school bus services are run in the Bay.
From next year the Bay of Plenty Regional Council Schoolhopper service will replace the bulk of the Ministry of Education's Tauranga school bus services, as a large number of students will no longer meet the Ministry's school transport eligibility criteria.
At this week's council meeting a student fare of $1.15 for concessionary travel and $1.60 for cash fares for next year was approved.
Chair of the Public Transport Subcommittee Lyall Thurston said the fares would apply to all school students travelling to and from school on Schoolhopper or Bayhopper buses in the city.
"The cost of providing the service will be shared between bus users through their fare, NZ Transport Agency and Bay of Plenty Regional Council ratepayers," Mr Thurston said.
"We've received funding of $1 million a year for the next three years from NZ Transport Agency, which will help to keep fares as low as possible."
Mr Thurston said the reduction would benefit some student bus users as the fare would also be introduced on Bayhopper buses in the city.
"This means that students who use the Tauranga Bayhopper network to get to and from school each day will have a fare reduction from $1.80 to $1.60 or from $1.44 to $1.15 if they use their Smartride card."
Information will soon be available on the Baybus website (www.baybus.co.nz) with more detailed routes.