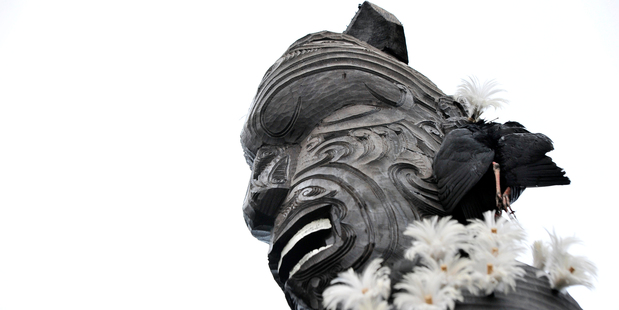 Reader Colin Henderson wrote to the Bay of Plenty Times acknowledging the effort put into the Battle of Te Ranga Commemoration last Saturday.

The Battle of Te Ranga Commemoration event last Saturday was well worth attending from the blessing of the pou through to the mihi, the battle re-enactment and finally to the emotional laying of the wreaths.
Tauranga is indebted to the co-operation between the trusts that organised the events held over the past two months, including the military displays at the domain, the art displays at St George's Church and the Battle of Gate Pa Exhibition at Greerton Hall.
There has been dedicated input by individuals such as Buddy Mikaere and Terry Molloy. Tauranga City Council, Bay of Plenty Polytechnic, Ngati Rangi and Ngati Ranginui affiliates and other iwi, the local Lions Club, St George's Church, Aquinas College and a number of other other organisations, individuals and sponsors have made a huge contribution.
The co-operation which occurred and the successful outcome demonstrates the huge steps we have made as a community in acknowledging the past and moving on in a spirit of reconciliation.
The pathway forward is looking so much better and we can do this well while still appreciating our enriching cultural differences.
I also wish to thank Tommy Kapai for his helpful Monday columns.
(Abridged)
- Colin Henderson, Pyes Pa