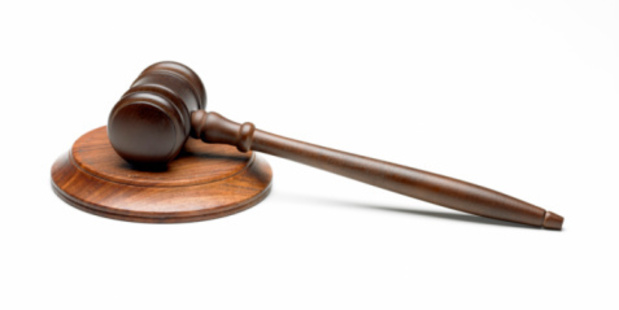 More than 3700 Tauranga criminals have been allowed to hide convictions, including indecent assault, from prospective employers under a law that came in a decade ago.
The Clean Slate Act allows people with less serious convictions to have them concealed if they have been conviction-free for seven years and meet other criteria.
More than 3700 Tauranga residents with a total 12,364 convictions have had their criminal record clean-slated since the act came into force in November 2004.
Concealed convictions included stabbing, burglary, fraud, using a firearm while drunk, and indecent assault.
Convictions for arson, recklessly causing death, and selling Class B drugs were also hidden.
One local criminal had 75 convictions hidden.
Tauranga Sensible Sentencing Trust spokesman Ken Evans said many of the crimes allowed to be hidden were "way too serious".
"An employer deserves to know what sort of people they are employing. Employers are doing a wonderful service in providing employment so why should they be jeopardised in their endeavour to get good, honest staff?"
Mr Evans viewed assault, intimidation and theft as serious crimes.
"Even one punch, as we know, can kill a person and if it doesn't, that's purely incidental. Anything where people are intimidating."
First Union general secretary Robert Reid said there could always be a debate around the edge of what should and should not be taken off, but overall the act gave people a second chance and helped to reduce unemployment.
"Are employers saying they have been robbed or stabbed by an employee, or is it a concern they don't know the background of a person?
"There are people that have robbed, stabbed or even murdered people that haven't been caught and are in the workplace.
"The legislation has been in place for a while now, it gives people a second chance and I haven't heard that people have been committing crimes against their employers.
"Until such time as I see that, I think the system is a very good one."
Tauranga Chamber of Commerce chief executive Dave Burnett said more serious crimes should not be hidden.
"If I was employing, I'd want to know. Particularly if it was an assault [or] drugs.
"If it's something fairly minor then I can understand [if it's clean-slated]."
He agreed people should have the opportunity to move on from small mistakes, but more serious crimes were different.