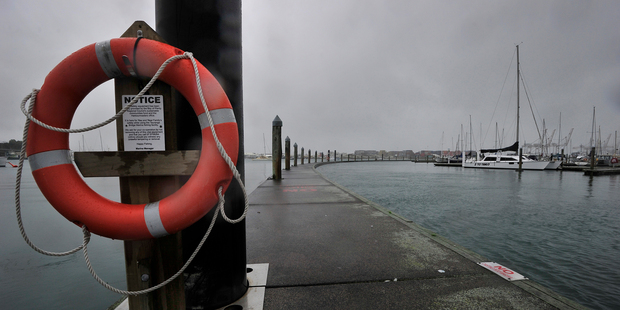 Greerton Marist Rugby Club was yesterday bracing for more damage with heavy downpours expected last night and this morning.
The Waimapu River burst its banks after heavy rain two weeks ago flooding Greerton Park and sending water surging through the Greerton Marist clubrooms and businesses in Roxanne Place and Glenlyon Ave.
MetService was predicting 27mm of rain would fall in Tauranga by 6am this morning. Greerton Marist premier rugby team manager Dan Price said the grounds were still saturated and any prolonged heavy rain could cause problems.
"The rain is not meant to be for as long. Our fingers are crossed that it doesn't happen again."
The drains under the field were still blocked, increasing the chance of flooding, he said.
Council contractors started work on Tuesday to clear the large pile of mud club members scrapped off the netball courts after the last downpour but wet weather stopped work from going ahead yesterday.
MetService meteorologist John Law said last night's rain was expected to be the heaviest for the week but the Bay of Plenty would not see as much as other areas.
A severe weather warning had been issued for the Eastern Bay of Plenty and Rotorua but the Western Bay of Plenty would be luckier this time around with westerly winds and less rain than earlier in the month, he said.
He expected a dry and bright weekend before the rain returned next week.
Tauranga residents should keep an eye on the forecast into next week as more heavy rain was forecast, he said.