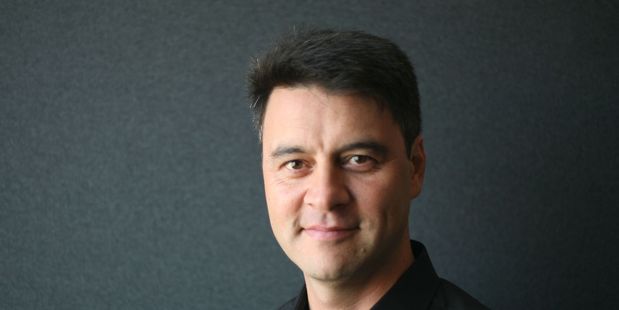 Tauranga cultural advisor Antoine Coffin has today been appointed as one of eight people to the Maori Heritage Council.
Mr Coffin has experience in Maori resource management, cultural heritage planning, community engagement and facilitation.
He is a member of the Waikato River Technical Leaders Group, Western Bay of Plenty Economic Development Agency (Priority One), Mauao Joint Management Board and Making Good Decisions Advisory Board.
As well as a Tu Pakari advisor to SmartGrowth, an Environment Court expert witness, and a principal and national cultural discipline co-ordinator for Boffa Miskell.
The Maori Heritage Council assists Heritage New Zealand Pouhere Taonga in developing and reflecting a bicultural view in the exercise of its powers and functions.
It also advocates for the interests of Pouhere Taonga and Council relating to Maori heritage at any public or Maori forum.
It also considers recommendations in relation to archaeological sites, and makes decisions about the registration/entries on the New Zealand Heritage List/Rarangi Korero of wahi tapu, wahi tapu areas, and wahi tupuna.
Minister for Arts, Culture and Heritage Christopher Finlayson announced the councillors today.
"I am pleased to announce the new Maori Heritage Council appointees," Mr Finlayson said.
"Their skills and experience will ensure that Pouhere Taonga's work continues to reflect the needs of Maori in the preservation and management of heritage resources."
The other seven councillors are:
Richard Bradley: With a wide knowledge of Maori heritage issues. He is the development manager of Te Runanga a Rangitane O Wairau and chairperson of the Runanga Executive Komiti. He was involved with the repatriation to Wairau Bar of around 60 Rangitane tupuna from Canterbury Museum in 2009.
Patrick McGarvey: A member of the Tuhoe Trust as well as the chair of the Te Komiti o Runga Tribal Authority. He advises on Maori issues, tikanga, Te Reo Maori and post settlement governance. He was the project lead in the development of the Tuhoe representation framework for the Tuhoe Trust, and is also the chair of Te Whanau Pani Hapu and board member of the Tawera Bi-lingual School.
Kim Ngarimu: With a considerable knowledge of the Crown environment and was chair of the officials committee that supported the Cabinet committee on Treaty of Waitangi negotiations. She is the director of consulting company Taua Ltd, which specialises in public policy and management advice. She was deputy secretary at Te Puni Kokiri for seven years and the acting chief executive of the Ministry of Women's Affairs for six months in 2012.

The eight person Council also includes four members of the inaugural Heritage New Zealand Pouhere Taonga Board, announced last month, who were jointly appointed to the Council. They are:
John Clarke CNZM: The former Chief Executive of Ministry of Maori Affairs, Race Relations Conciliator and Human Rights Commissioner and Member of the Waitangi Tribunal. Currently consultant/contractor mediator working with a number of agencies in the public sector including the Office of Treaty Negotiations, Te Puni Kokiri and Crown Law. He is also a former principal of Wellington High School and Community Institute.
Erima Henare: The chair of the Maori Language Commission, deputy chair of the Northland Polytechnic, a member of the Waitangi National Trust Board and is advisor to the Maori King and the Open Polytechnic of New Zealand. He has also been a member of Creative New Zealand, The New Zealand Arts Council, the Northland District Health Board and many other regional and national boards and committees.
Naida Glavish: With an extensive career in Maori health services, and as a senior Te Reo Maori teacher. She contributes to several iwi, government and community organisations as a patron, chairperson, or member. She represents the Auckland and Waitemata District Health Boards on the Tamaki Makaurau Regional Leadership Group for Whanau Ora.
Ian Athfield: He founded Athfield Architects in 1968. He has won international architectural competitions and been a teaching fellow at Victoria University Wellington. His main areas of interest are in protecting and enhancing the urban fabric of New Zealand, and the preservation and reuse of historic buildings.