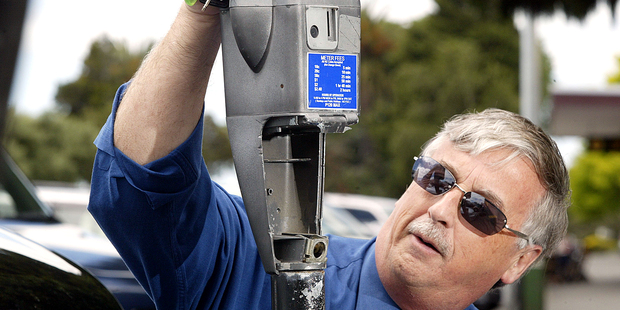 Security has been tightened for the nearly $27,000 worth of coins the Tauranga City Council empties from its pay-and-display parking machines every week.
An audit of procedures revealed concerns about banking taking place only once a week and the number of staff members who knew where the key was kept to the coin room.
Yesterday's council meeting was told that although there was a safe in the coin room, it was not used because all the money would not fit. And although the room had a closed-circuit camera, the footage was not reviewed and was kept for only 10 days.
The audit resulted in the coin room's camera being regularly monitored and a new location being found for the key, known only to staff who needed access to the room.
Parking team leader Kevin Nally told the Bay of Plenty Times the old system worked for many years without anyone raising concerns: "It is a very secure room inside a very secure building."
He said that although the machines were progressively emptied, the bulk of the emptying took place on Thursday mornings and the security firm picked up the coins in the afternoon.
The coins were in plastic bags and were heavy. "It needs bulky security guards to carry them away."
The council collected $1.4 million from the machines for the 12 months to May 31. No changes were made to the number of times the coins were banked each week.