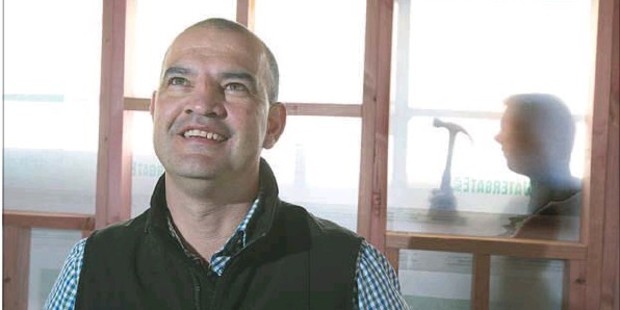 A tidal wave of building projects worth almost half a billion dollars is creating trades shortages in the Bay and one commentator says the region will have to lift pay rates to combat the problem.
An estimated $426,428,919 worth of building work was approved between July 2013 and May 2014, eclipsing the corresponding period the previous year by more than $66million with June yet to be accounted for. The boom looks set to continue with the Tauranga City Council issuing 211 building consents, including 198 residential and 13 commercial projects worth $34,625,156 last month.
Tradestaff Bay of Plenty area manager Geoff Campbell said Tauranga could no longer rely on the Bay's reputation as a great lifestyle location as a drawcard for skilled labour.
"Supply and demand dictates rates and benefits. As Christchurch and Auckland really start to apply more pressure on the nation's trades pool it's going to become important for Tauranga employers to ensure that their pay and benefits reflect that.
"They will need to do that to attract and maintain their skilled workers in the Bay area."
Tauranga Hardware and Plumbing managing director Craig McCord said the firm had advertised on Trade Me for a month and had not received one job application. "They have pretty much dried up for the want of another word. They (qualified plumbers) are not out there."
Mr McCord, Bay of Plenty/Coromandel Master Plumbers Association president, said nationwide there was a deficit of about 4000 plumbers.
The Skills organisation specialist trades head Paul Hollings said "many Tauranga trades businesses were flourishing amidst a booming construction industry in the city", and that local employers were lifting their game to retain staff.
In total 207 apprentices were training in Tauranga.
"This younger generation of workers is very mobile so employers are often getting very creative with the incentives they provide, Mr Hollings said.
"Each employer will be different in terms of what they can offer but they are definitely aware of the need to make staying in Tauranga an attractive proposition."
CBC Construction director Peter Cooney said he expected wages would go up as the shortage grew more severe.
He did not have to offer incentives because of the size of his business but there was no question about having to match the going rate, he said.
"There will be a lift in rates at some stage if it continues.
"We are prepared for it and we've seen it anyway with construction materials that have risen 6 per cent in the last 12 months, which was a marked increase."
The industry was paying the price for not training apprentices through the recession, he said.
"No young people were brought through during that period because everyone was wanting to downsize and be conservative.
"Now there is a huge catch-up required across the board."
Business confidence remained despite the fact creeping interest rates and rising land and construction prices were expected to steady the market.
"There has been a surge in new housing over the last four months."
Classic Builders director Paul Taylor said homeowners or renovators could find it hard to get tradespeople as their skills were required on building sites.
"It will drive up demand and the tradies are guaranteed work and payment if they build for the big brands."
Jennian Homes Tauranga/Waikato owner Tony O'Brien said there had been a steep upturn in work.
"We are the busiest we have been in four years."
Going forward he was worried about employing more qualified builders.
He said some older builders had quit the trade because of the Licensed Building Practitioners Act. "It's very sad because some of those guys had a lifetime of skills and it should have been made easier for them to get accredited."
Master Builders' Association Tauranga president Brian Foster said builders in the association were looking for people to help them out.
Guild and Spence Electrical spokeswoman Wendy Stewart said the firm was lucky that it could shuffle electricians about on different projects.
Last night Trade Me had 149 trades and services jobs listed in the Bay of Plenty.
The top paid job was for an air-conditioning technician that commanded more than $125,000. An experienced builder could get $175,000 in Canterbury.
There were 19 construction jobs advertised on Seek in the Bay.