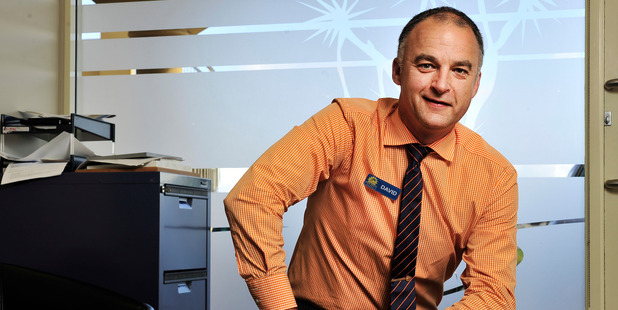 This week's Newsmaker is David Hill. The Palm Beach Plaza centre manager announced a multi-million-dollar redevelopment at the shopping complex on Wednesday and has immersed himself in the community since returning home in 2013. He is the chairman of the Papamoa Progressive Association and Papamoa Unlimited and believes the fastest growing suburb in Tauranga should be the celebrated as the perfect place to live, shop and play.
1. Describe yourself in three words
Passionate about Papamoa.
2. What's the best bargain you've managed to nab in the past year?
My "new" house in Papamoa - renovator's delight.
3. What's the number one thing guaranteed to always bring you back to a shop?
Remember my name.
4. As a child, who or what did you want to be when you grew up? And why?
I always wanted to be an All Black, fortunately [for the All Blacks] I recognised my ambition was greater than my physical ability and went to university to explore other ways to derive an income.
5. Have you ever bought anything off TV infomercials and actually used it?
Never - I prefer to buy from people and attempt to do a "deal".
6 When you are unwinding after a big week, where would be most likely find you? [Lounging in front of the telly? Tramping through bush? Surfing at beach?].
I am most likely to be renovating my house or out on my motorbike (a custom-designed Harley Davidson).
7. What television show are you completely hooked on at the moment? Sorry, no time for telly at the moment.
8. What is your secret passion? [Football? Motorsport? Gliding?]
My motorbike.
9. What team are you rooting for in this year's Fifa World Cup, if any?
Germany - if the sweepstake comes in, my next mortgage payment is made.
10. Who do you think does the best fish and chips in the Western Bay of Plenty?
Bobby's at Palm Beach Plaza.