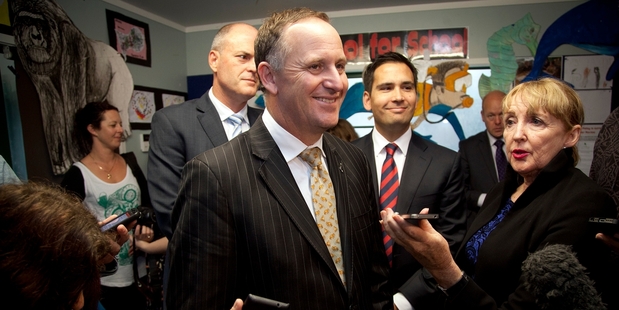 The spokesman for a local iwi group vigorously opposed to a resource consent to leave the Rena wreck on Astrolabe Reef says the Government needs to reveal its position.
"The Crown is involved right up to its armpits and it can't just sit on the sidelines," Buddy Mikaere, who speaks on behalf of Motiti Island hapu, said.
Mr Mikaere was hitting back at Prime Minister John Key's comments that it was not his or the Goverment's call whether the wreck stayed or was removed.
Mr Key made the comment during his visit to Tauranga on Monday.
On Monday the regional council confirmed it had accepted a resource consent from Rena's owners and insurers, under the name Astrolabe Community Trust, to leave the wreck remains and its associated debris field on the reef.
Mr Key said the Bay of Plenty Regional Council and the ultimately the Environment Court needed to make those decisions. "It wouldn't be overly helpful if I jumped into the process that's ongoing," he said, when pressed to disclose his position on the resource consent application.
Yesterday it was also reported that the contents of an accidentally leaked email containing Mr Key's personal briefing notes warned him not to get involved in the debate.
Mr Mikaere said it was most disappointing but the reality was the Government had already taken a position by entering into confidentially agreements with the owners and insurers.
That included a $10 million payment to the Government if the wreck was left on the reef.
There was also a confidentially agreement between the regional council and Rena's owners creating a potential conflict of interest for the council overseeing the resource consent process, he said.
Mr Mikaere said ultimately these confidentially agreements would have to be disclosed to the Treaty of Waitangi Tribunal during the hearing of his hapu's treaty claims later this month.
Tauranga MP Simon Bridges said that he did not agree with Mr Mikaere that the government should wade into the debate.
Mr Bridges said a past offer of money had nothing to do with whether the wreck should stay or go.
"It is really important that this issue is contested by experts in the environment not the government ... It's not for politicans to stick our oar in," he said.