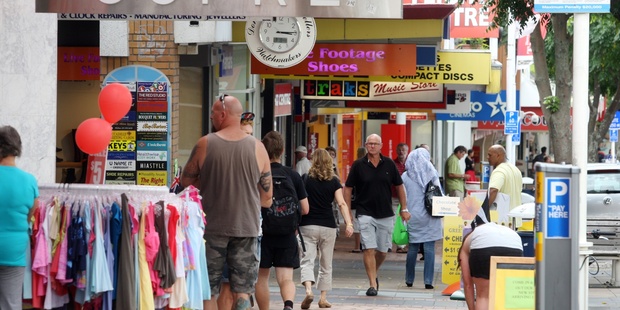 Spending is up in the Bay of Plenty, as new figures reveal the region has spent the most out of all other districts in New Zealand in the past month.
Paymark figures for May, 2014, reveal people swiped or tapped their cards just under 90 million times for the month.
In the Bay of Plenty, this resulted in a 10.2 per cent increase compared to the same month last year.
Spending was also up in Waikato (8.5 per cent) and Canterbury (8.6 per cent).
Paymark head of customer relations Mark Spicer said: "After a rapid first week of trading, spending evened out and finished up at an overall growth rate of 8.7 per cent for the month."
"Stronger trading throughout May can be explained by a number of factors. Paymark has had a 3.5 per cent increase in the number of merchants using our network, year on year, the rise of contactless continues to make its effects felt in our data and it also looks as if there has been an improvement in spending within most of the sectors we report on -though not all.
"In terms of other factors that might play a part in the strong spending data, May also had five Saturdays this year, whereas last year there were only four. With Saturday being the day of the week that typically results in the highest volume of transactions processed through our network, this will have impacted the data and trends we've seen in May."