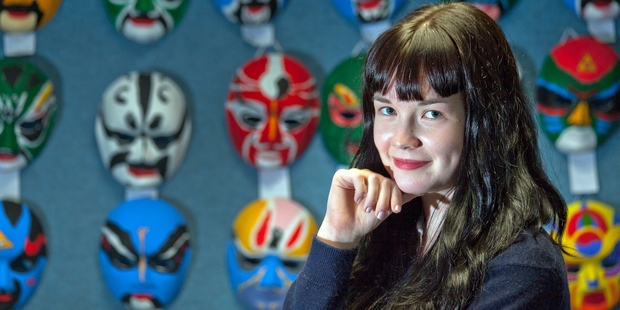 Seventeen-year-old Shannon Couper will be taking to stages throughout China after winning a prestigious Mandarin language speech competition.
The Tauranga Girls' College student was first equal in the national Chinese Bridge Speech Competition on May 17 run by the Confucius Institute, an organisation that promotes artistic, cultural and intellectual exchange between China and New Zealand.
She and another student from Auckland will be travelling to Beijing sometime in October to represent New Zealand in the international Chinese speech competition. "We arrive first in Beijing then we go on a tour through major Chinese cities competing in different locations. It's a massive travelling journey. I'll be there for 17 days. For the tertiary students in the competition, camera crews follow them around everywhere and it becomes a massive TV show like American Idol."
Shannon lived in China from when she was 2-years-old until she was 12, but as she grew up in a foreign community and went to an American system school, she only learned the bare basics of the language before she returned to New Zealand.
For the first few years at college, Shannon had been learning Mandarin through correspondence but now was helped out by the Chinese Community School, based at the college.
"Because Chinese is much more than just the language, living there gave me much more appreciation for the culture itself. Since coming back the focus has been on the language, but it's nice to look at the bigger picture and realise that's just a small part of the country."
Shannon said Mandarin was a hard language to learn and was said to be one of the three most difficult languages in the world.
While in China, Shannon hoped she would be able to visit Kunming, the city she lived in for 10 years.
Chinese Community School director Vivien Ting said Shannon was a diligent student.
"It's no surprise to me that she won the competition. When she got into the national competition, I couldn't be there but in my heart I knew she would come first or second.
"I'm very proud of her, it's a big achievement and Mandarin is not easy. Most of the competitors were from very prestigious schools around the country."