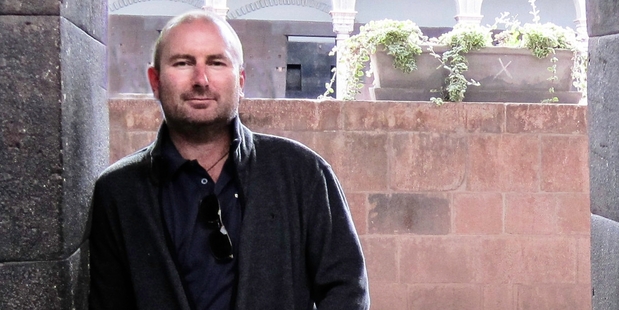 A former Tauranga journalist who wrote a novella about missing flight MH370 has apologised to the wife of a New Zealander who vanished with the plane.
The author, who worked at the Bay of Plenty Times for a year until resigning in 2005 to travel, released MH370 on Sunday, three months to the day after the Malaysian Airlines jet vanished over the Indian Ocean.
Scott Maka is a pen name. The author asked for his real name to be withheld because he lives in Malaysia, where MH370 is a sensitive topic.
Danica Weeks, whose husband, Paul Weeks, was on board, said she was disgusted by the book and shocked it had been penned by a fellow New Zealander.
She wished people would put their effort into helping find the plane rather than "making up these stories about it".
"I'm really sorry and would like to publicly apologise to Mrs Weeks," Maka said.
"I'm upset that she's upset. I honestly didn't think victims would even know about the book, let alone be upset by it.
"Unfortunately, a journalist jumped straight on the phone to Mrs Weeks. Frankly, I don't think that was a very nice thing to do."
He said he had been "worried" about the book's reception, because of controversy surrounding film projects.
Maka described his book as being novella-length, longer than a short story but not quite as long as a novel.
He said he was inspired to write the book after a frightening experience on a flight between Malaysia and Vietnam a week after MH370 vanished.
"I was damn scared. Flying doesn't usually bother me, but knowing that another aircraft had just vanished on the same flight path made me very, very jittery."
The scare got him thinking about possible causes for the jet's disappearance, and by the time his flight landed he had come up with a story he felt compelled to write down.
It took two months to write and another to edit and publish in e-book form.
He described it as a twist-type thriller focusing on a passenger's involvement in international intrigue.
He had approached two publishers about getting the book published in printed form.
However, as it could take up to three months for a publisher to assess a manuscript, Maka said he decided to publish the novella as an e-book while MH370 was still topical.
He had also written a novel called Once Upon a Cursed Shore, but it had not yet been published.
"MH370 is something of a dry run, as it were. I'm using it to learn about publishing, marketing and stuff like that. So far the publishing part has gone well, but the marketing has been pretty stressful."
- Additional reporting APN