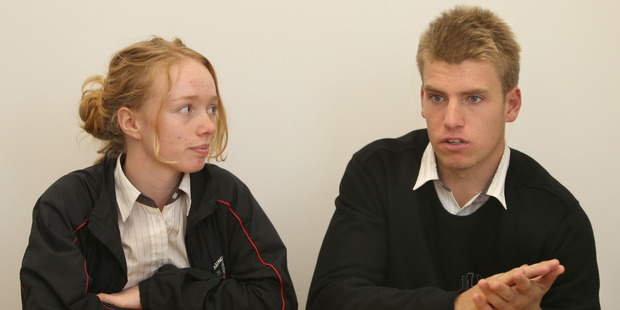 Nineteen Bay teens were caught breaking the rules during NCEA exams last year - eight fewer than in each of the previous two years.
The New Zealand Qualifications Authority (NZQA) has released a report showing there were 19 breaches in the Bay of Plenty during last year's external exams.
This was down from the previous two years, which each recorded 27 breaches in the area.
Tauranga Girls' College deputy principal in charge of senior assessment Glenda Rowlands said many of those breaches were likely as simple as a student leaving an electronic device on in their bag.
About four years ago, a student had left an iPod on in their bag at the front of an examination room and, when the bag was knocked, the iPod went off, Ms Rowlands said.
"Even though the student thought they were doing the right thing, it was a breach. Other things could be a student taking a bit of refill in and having it taken off them at the door.
"We haven't had any breaches in the last few years and certainly not any where the student has lost their marks."
Ms Rowlands said it was great that the number of breaches had decreased.
She said the school worked closely with NZQA and representatives visited regularly to speak with students about assessment rules.
School exams were also run by NZQA rules to get the students used to exam conditions, Ms Rowlands said.
"There's probably more awareness of what a breach is, plus NZQA have upped the work they do in terms of training."
Otumoetai College acting principal Ricky Feutz said the only issues at his school in recent years were around cellphones.
"It's where kids take them in and they may go off in the exam, which is a big no-no.
"We give them a tonne of information in the lead-up about not bringing phones in, but some forget and leave it in their pocket or bag."
"It certainly isn't malicious intent with the phones."
NZQA deputy chief executive Richard Thornton said reports of possible rule breaches were investigated each year.
The authority worked closely with schools and examination centre managers to ensure students were well prepared for external examinations, and that they were aware of the rules and procedures for each examination session.
He said it was always pleasing to see increased awareness of examination centre rules and fewer reported breaches, as in the Bay of Plenty last year.