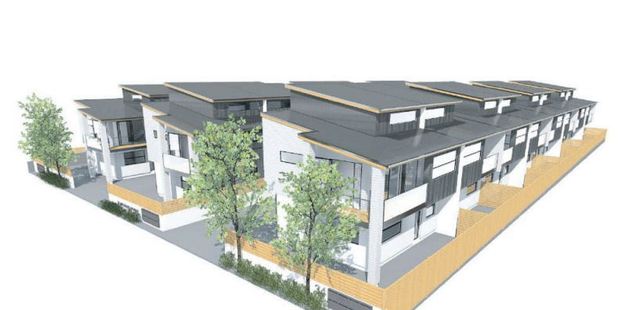 Mount Maunganui's first apartment-type development in six years has been snapped up by buyers as confidence returns to this section of the market.
The 20 townhouses in Miro St near Blake Park sold off the plan in just seven weeks, with buyers drawn to the affordable prices of $338,000 for street-front units and $294,000 for those behind.
"They sold like hot cakes," sales representative Genevieve Cameron from The Professionals told the Bay of Plenty Times Weekend.
She said the developer targeted a market segment, with the townhouses offering something above what buyers would normally get for their money in Mount Maunganui.
Blake Landing at 34 to 36 Miro St sold out only seven weeks after the townhouses were listed in March, with construction due to commence mid-2014 and completed by early next year.
Unusually for the Mount and Papamoa, hardly any of the buyers were retired couples.
The mix of buyers included people looking for holiday homes, young investment buyers and middle-aged people purchasing for their retirement. A couple of townhouses were sold to families.
The project manager David Hamilton of Tauranga-based Celt Saxon Corp was not available for comment.
Mount and Papamoa real estate expert John O'Donnell of LJ Hooker said it was the first development of its type since the market collapsed in the global downturn.
"We have been talking for a year about when developers would turn up again at the Mount."
By coincidence a developer who had been away from the Mount for five years returned this week to scope the place out. "Developers will be a little more cautious this time."
Mr O'Donnell said Blake Landing was priced to sell and although it was not the most sought-after neighbourhood at the Mount, everything had its price.
"You can't buy much for $500,000 at the northern end of the Mount."
Mr O'Donnell said it was a low-risk end of the market and he was interested to see how many of the buyers would live in the townhouses and how many would flick them on for a bit of quick capital gain.
A huge number of the buyers in the Mount/Papamoa market continued to be retired Aucklanders cashing up the equity in their Auckland homes and having money left in the bank after buying a home here.
"Tauranga has a better climate and it does not take all day to get anywhere."
Miro St was close to a lot of employment and Blake Landing would be a good starting point for people entering the market, he said.