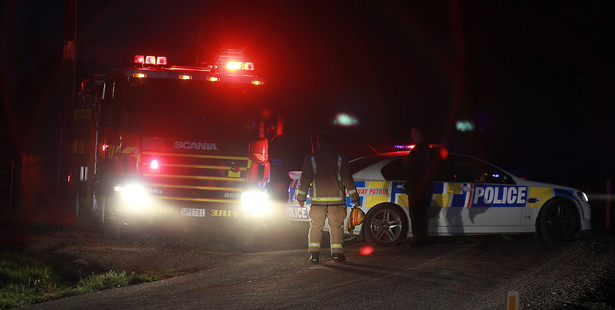 A German tourist had to be rescued tonight after the van she was driving rolled backwards and was left teetering on the edge of a 50 metre cliff.
Katikati fire station officer Brendan Gibbs said they were called out to Wharawhara Rd near Katikati about 8.30pm after the German tourist called police.
Mr Gibbs believed the group of four had got lost and the woman had attempted to turn around one of their two vans when she lost control.
He said she was still sitting in the van when they arrived due to fear of unbalancing the van.
They towed the van off the cliff and back onto the road, he said.
"The back left hand wheel was hanging over the edge and another half metre it could have rolled 30, 40, 50 metres down to the bottom of the cliff."
He said the woman's male campanion was on the road and another van with two people was parked nearby. He said they were very lucky to escape unharmed.