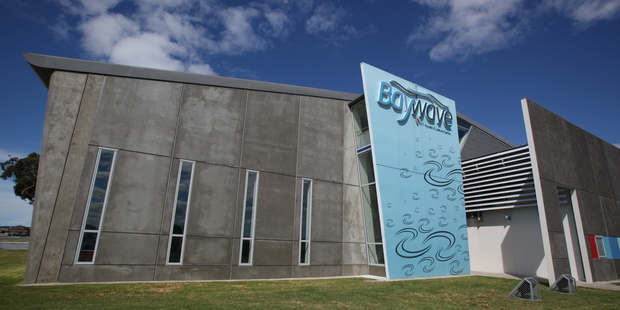 Pool opening hours will not be cut however swimmers will have to pay more to use them, Tauranga City Council decided today.
Day one of the council's Annual Plan deliberations saw elected members vote to increase fees at community pools including the Otumoetai and Memorial pools. Fees will increase by 5 per cent while the cost to get into Baywave will rise in line with CPI by two per or 10cents to $4.90 for seniors and children and $7.40 per swim.
Council also voted to keep control of Otumoetai Pool instead of vesting it to Otumoetai Swimming Club after swimmers inundated council with submissions against the proposal.
Otumoetai resident and keen swimmer Johanna Butler told the Bay of Plenty Times she was "extremely happy" with councils decision not to vest the pools to the swimming club.
"This is great news, now we can be certain the community will have access," she said.
"The increase in fees is not great, they are always increasing things by 10 cents, 10 cents, 10 cents but I will keep swimming until I cannot afford it."
Vesting the pool would have shaved $370,000 off the city's budget, an amount they will now have to find elsewhere if they are to keep rates increase to the proposed 6.7 per cent.

Around $1million worth of extras proposed by the public during the draft annual plan process such as an outdoor gym, lighting at Blake Park and a $25,000 spend on city centre marketing could push the rates increase to 7.7 but elected members say they are determined to keep it to 6.7 per cent.
"Council staff are looking for other savings at the moment so our bottom line wont be changed," Cr Gail McIntosh told the Bay of Plenty Times.
The Tauranga Waterfront wharewaka project has been delayed for at least another 12 months with council voting to spend the $150k pegged for the project on the cost of developing the site of an old bakery discovered at Masonic Park.
A new city events policy was approved, along with a $382,000 fund which will be used to create new events in Tauranga.
Council also threw their support behind the proposed university campus in the CBD, opting to transfer the ownership of a chunk of council owned land in Durham St to the project.
The city's libraries, including the option of cutting the mobile library on the on the agenda for tomorrows deliberations which start at 9am.