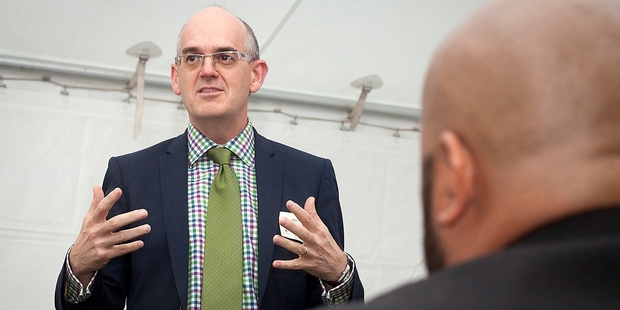 The opening of Heilala Vanilla's new processing plant at the Newnham Park Innovation hub in Te Puna drew a crowd of more than 100 on Friday - including a delegation of senior leaders from Tonga, where Heilala sources its vanilla beans.
The key themes that came through from a succession of speakers were of the need to continue to increase innovation and collaboration among Bay of Plenty technology businesses.
"We've got a very good perception of what's happening in Tauranga and around the world," said Norman Evans, who represented government tech-funding agency Callaghan Innovation.
"You guys are hitting the sweet spot. You're really starting to build an innovation system that I think's going to take your economy to a new level."
Bay of Plenty MP and Cabinet minister Tony Ryall said the types of businesses at Newnham Park never happened unless people were prepared to take a risk.
"We are so uniquely placed in the Bay with the infrastructure and transport links. Seeing the innovation and commitment of the people here gives us all confidence about why we're here and the future of our district."
Newnham Park director Rob Jeffery added: "These companies have continued to grow in challenging conditions because they have been innovative, they have smart systems in place and have applied research and innovative technology and remained positive."
Fellow park director Steve Saunders, head of the Plus Group, who had just returned from visiting venture capital companies in Hong Kong and Taiwan, said he was seeing a real shift in investor interest away from pure ICT to bio tech, clean tech and agrotech.
"Food supply and the primary sectors are really becoming the hit themes up there for investment and I think the Bay of Plenty is in a really fantastic position to meet some of that demand. Asia is a great market for us, and they are really looking for clean food. It's also a great opportunity for our friends in the Pacific."
Lord Fulivai, the governor of Vava'u where the vanilla plantation is based, spoke on behalf of a Tongan delegation that included Minister of Agriculture Sangster Saulala and ambassador to New Zealand Stafford 'Aho.
"It's about building your heart to have the passion for innovation," he said.
"To stand united is very important, it's about working together. Passion is very important for us Tongans."
Jennifer Boggiss, who co-founded the company with her husband, Garth, and father John Ross, said Heilala had dealt with enormous compliance issues in building its new plant, which allowed the company to use a specialised extraction process.
"Now we've got this fabulous building so we're set now to conquer the world."