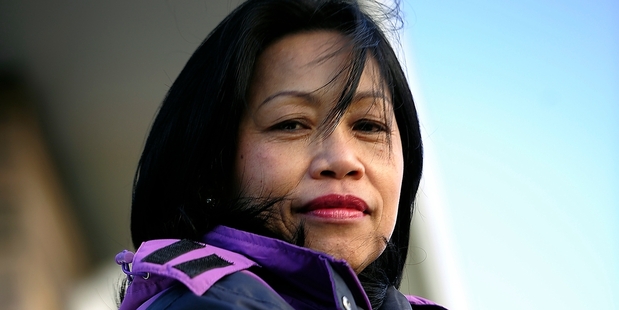 Moon Hargreaves knows her family and friends in Thailand are safe and is hoping for a quick resolution with growing political unrest in her homeland.
The Tauranga-based Thai woman has family in Bangkok as well as north and south Thailand, but says she knows they are safe and are happy the military has intervened in the political leadership battle.
In recent weeks, ousted Thai legislators and activists have been ordered to surrender to the military in a move aimed at neutralising critics and potential opposition.
The junta, which is already holding most of the Government it ousted in a coup, said it would keep former Prime Minister Yingluck Shinawatra and others in custody for up to a week to give them "time to think" and to keep the country calm.
Mrs Hargreaves, who owns Dui's Restaurant of Fine Thai Cuisine, said she had been speaking to friends and family in the past 24 hours and was not worried for their safety despite the growing instability in the country.
Mrs Hargreaves said curfews had been imposed "to stop people getting together" but the people she had spoken to liked the fact cities were shutting down earlier.
"It's only bad for tourists who want to head out for the night but they have to be in by 9pm now.
"Nobody is killing each other," she said.
She said most of the people she knew were happy the military had stepped in and they hoped the intervention would bring a ceasefire between the two political parties.
She said Thai nationals were fed up with the political situation and welcomed the reform.
House of Travel Tauranga owner operator Shane Kennedy said they were advising Kiwis to be sensible if looking at holidaying in the South East Asian region.
"By that I mean follow New Zealand government instructions, but there is nothing yet that indicates it is dramatically unsafe," Mr Kennedy said.
Bay residents were still asking about, and carrying out, their travels plans to Thailand and dozens were also planning their trips during the next few months.
"It needs to be very unsafe for us to change our plans.
"We are a bit more resilient than a lot of other markets but it doesn't hurt to be reminded not to play with it. As long as Kiwis don't get too inquisitive and stick to their holiday agenda and stay safe with sensible arrangements.
"We are a bit intrepid by nature and tend to want to go and have a look but it wouldn't be sensible to do at the moment. It is a bit of a hot spot."
Mr Kennedy noted that Thailand had been a hot spot before and had to be taken seriously but said it was not at a point where they were advising people not to go.