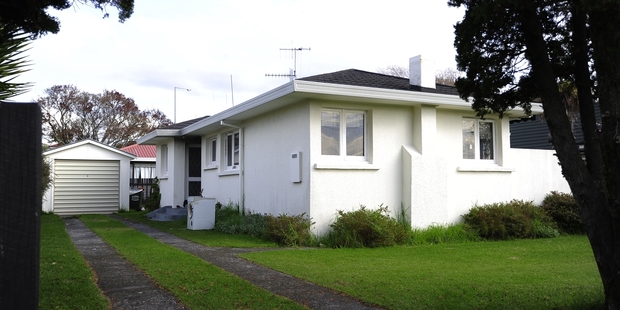 A youngster playing with a lighter caused a fire that gutted a bedroom at a rented Ngatai Rd home and resulted in a man being admitted to hospital due to smoke inhalation.
Maunganui fire station officer Roger Pickett said the "potentially life-threatening" fire started by the young child was contained to one bedroom but also resulted in smoke damage to the rest of the house.
Emergency services were called to the house at 3.45pm on Saturday and arrived before the flames spread to other rooms in the rented brick house, which had no smoke alarms sounding.
Mr Pickett said all the walls in one bedroom were burned and inside the bedroom a foam-covered mattress had been giving off "very toxic fumes".
The male occupant had managed to get the two boys out but he was taken to hospital to be treated for smoke inhalation, he said. The man was believed to be the boys' father.
When the Bay of Plenty Times visited the property yesterday no one was at home, but the gutted bedroom was boarded up, a clothes dryer had been dragged outside, and the backyard was littered with charred clothing and bedding.
A neighbour across the road, who did not wish to be named, said he had first noticed the fire while talking to his next-door neighbour.
"There was a significant amount of black smoke billowing out through the back door entrance and also coming through the tiles in the roof. I then heard a commotion and the male occupant of the house who had brought the boys outside yelled out to me to call the fire brigade, before he went back inside.
"I think he went back in to try to put the fire out," he said .
Mr Pickett said if the male occupant had gone back inside the house, he was horrified.
"We always say get out and stay out. It is a reminder about keeping lighters and matches away from children."