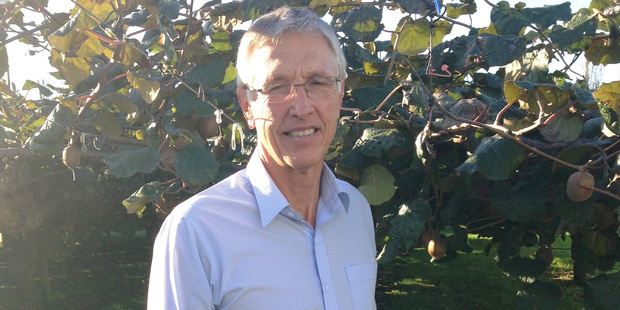 The wide-ranging Kiwifruit Industry Strategy Project (KISP) has made good progress and is on target to produce findings for a planned growers' referendum in November this year, says the independent chairman of the process.
Neil Richardson said KISP has seen overwhelming support for retaining the current single point entry (SPE) model, under which grower-owned and Tauranga-based Zespri maintains control of marketing the bulk of New Zealand kiwifruit exports.
"Basically, the responses we've seen to date can be divided up into those who have a self-interest in moving away from SPE, those who have a beef about specific aspects of SPE, and the vast majority who support the principle of the current industry structure," Mr Richardson, who is an experienced businessman and academic, said.
"We found a small number of people who create a lot of noise," he said. "My role is to listen to and understand the reasons for that noise, because there is a lot of learning in it."
Mr Richardson said that while the majority of the 400 responses in the initial round of submissions had offered "unqualified" support for the current system, there was also a small percentage of submissions that supported the system, but had offered suggestions for improving various aspects. KISP, launched last September, is working through the process with seven industry sub-groups.
New Zealand Kiwifruit Growers Inc president Neil Trebilco said he believed overall support for the SPE system had grown since Psa. "There's more support from growers for the SPE now than there ever was before."
Mr Richardson said that while some opponents of SPE had genuine grievances based on issues around the ownership of plant variety rights that were not supported under the Zespri marketing process, there were also people who had an interest in seeing the system changed because of the value that could be secured for a company in taking a slice of an industry that delivers around $1 billion in export returns and accounts for an estimated 20 per cent of the Bay of Plenty's economy.
Mr Richardson said the industry was projected to generate $3 billion a year industry within the next decade.
New Zealand's kiwifruit industry is significantly more profitable than those of key competitors such as Italy and Chile, according to data from the 2012 World Kiwifruit Review, which found that New Zealand grower returns averaged more than 40 per cent higher than Italy's and more than double those in Chile over the past decade.
"New Zealand kiwifruit commands a premium," said Mr Richardson.
"It's not just about the cheapest price, it's about creating maximum value at each stage from grower to consumer. The SPE is about keeping power with New Zealand stakeholders and particularly growers."