Nathan Harris thought he was in trouble when asked to stand up during the post-match speeches after the Chiefs and Blues game in New Plymouth last Friday.
But he soon learnt the best news of his sporting career.
The 22-year-old found out he was one of the bolters in the All Blacks training squad named for camps to be held in Christchurch and Wellington over the next two weeks.
"They said 'Nathan stand up', and Liam Messam, Sam Cane, and rattled a few other names off," said Harris. "I thought 'what have I done here? I must have missed a massage or worn the wrong kit or something like that'. I was pretty confused and then when they said I was in, I didn't really know what to do. It was pretty cool."
Harris' meteoric rise from not having a full Chiefs contract at the start of 2014, to being on the cusp of the All Blacks to play England is June, is some story.
At the heart of it is the realisation that hard work and determination always get rewards.
"With the unfortunate [neck] injury to Hika Elliot putting him out for the season, it gave me an opportunity to get among it and have a good crack it," said Harris. "I thought maybe if I keep my head down and do those little things right, you never know what is going to happen. It was a good opportunity and I got picked up."
But there was nothing lucky about how hard he worked to set fitness records on the yo-yo test and grab the attention of the Chiefs coaches with his work ethic.
"When you are training, the coach always says look out for the dude who is out the front so I guess that was something I could judge myself on and try and impress by that. I guess trying to give it all and go as hard as I could for those first three weeks of pre-season. I think I was in the best shape of my life."
Harris' debut for the Chiefs came in almost bizarre circumstances against the Crusaders in Christchurch in round one back in February.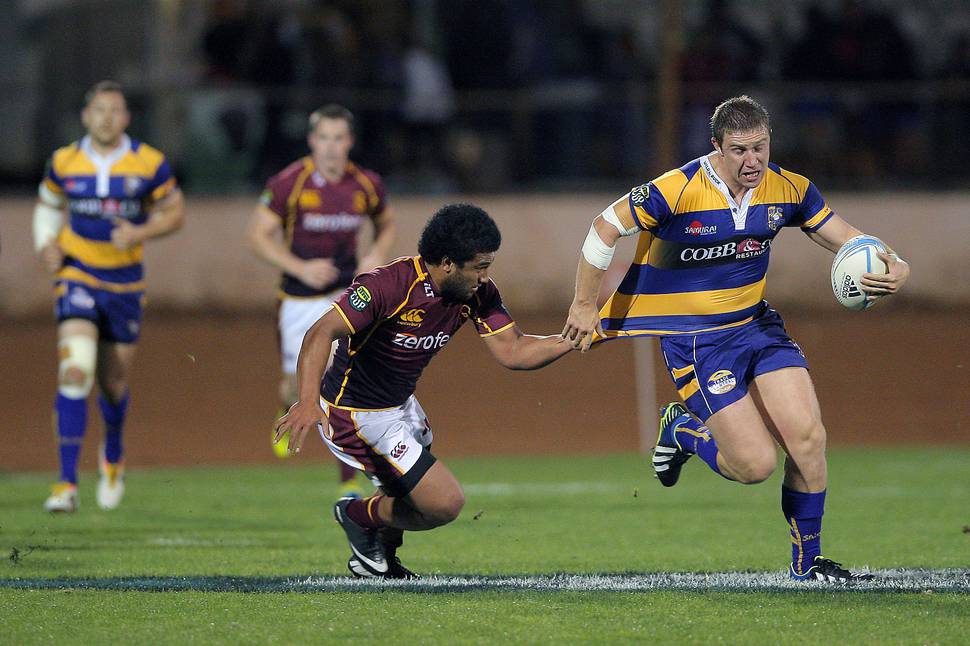 He was on the bench as back-up hooker to Rhys Marshall but so severe was the injury toll that night, Harris played the final 15 minutes at blindside flanker - ironically his favourite position growing up.
"I was just dropped into that deep end so I just had to think what to do, what is my role, and keeping calm rather than getting too into the moment," he said.
Harris grew up in Te Puke with rugby a big part of his life.
The family home is 200 metres from the rugby ground where his father Quinton played openside flanker for Te Puke Sports.
Nathan was an impressionable young ball boy.
Playing for the Bay of Plenty Steamers was Harris' big goal in those days. "That was when we won the Ranfurly Shield (2003) so I thought to be a Steamer would be awesome, but it was more about playing with my mates and having fun playing rugby."
Rugby was not the only sport to dominate his early years. A natural in the water, Harris loves nothing more than diving for crayfish and scallops. He competed for the Papamoa Surf Lifesaving Club, with beach sprints and taking on the pounding surf helping to hone his natural speed and strength.
Harris then followed in the footsteps of one of his great mentors in Tanerau Latimer and made the daily trip by bus from Te Puke to Tauranga Boys' College.
It was the making of him as a rugby player.
Harris had two years in the First XV and swapped between blindside flanker and hooker. With NZ Secondary Schools reps Sam Cane and Carl Axtens arriving from Reporoa College, it meant a shift to hooker for Harris.
He soon realised he had better opportunities to make teams from the front row.
Selection in the NZ Under-20s followed in 2012 and then injuries - the bane of every sportsman - slowed his progress until this year's dramatic rise.
His improvement as a lineout thrower has been the most obvious factor in his revamped game.
He always had speed and strength but struggled initially to master the difficult art. Having to throw in a slippery ball with the precision of a darts player is no easy task.
In typical Harris fashion, he nailed it through sheer determination and hard work.
"I just trained every morning and every night, and I was working in between, so it was pretty hard. But making something like New Zealand Under-20s is pretty rewarding."
The ultimate black jersey every New Zealand kid dreams of is so close now, but Harris is not getting ahead of himself.
"I just want to take my opportunity and show them what I can do, plus have a bit of fun while I am doing it. It could be a once in a lifetime opportunity so you just have to grab it with both hands and run with it.
"I am just really looking forward to the camps and whatever comes of it, comes of it. I am going to try and do whatever I can to be the best there."