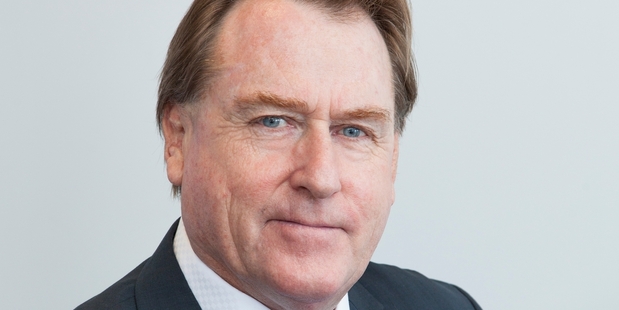 A group of residents pushing for a Bay super-council should "pull back" and consider the crippling costs of amalgamation on ratepayers, a regional councillor says.
Bay of Plenty Regional councillor Doug Owens said a forced amalgamation could cost Bay ratepayers "billions" and any local government reform should come from within the region, not be "forced through" by a National Government.
His comments came after a group of Western Bay residents revealed their plans to make an application to the Local Government Commission to amalgamate the Tauranga City Council and the Western Bay of Plenty District Council within two months.
Spokesman for the group, Carrus Corporation executive chairman Paul Adams, last week said if there was sufficient community support and an amalgamation proposal was put before the commission in time, one mayor and one council could be elected to represent the Western Bay in 2016.
However, Mr Owens has slammed the move, calling it "half cocked". He told the Bay of Plenty Times he believed the Bay should "stick together" and look at working out the best solution for the region.
"We have to keep the Bay together or it will cost us," he said.
"I am not against some kind of reform but my preference is to retain, expand and over time merge our current decentralised local body model into a fully integrated system designed to support our communities and our people."
He said councils were looking into a regional information technology management system which would help minimise duplication, help them share resources and streamline the Resource Management Act, creating a one consent door for developers.
"I reject up front amalgamation as it simply enables incompetent politicians and costly consultants to take immediate control of the process at the ratepayer expense. Change can come from within.
"We can do this without rushing into some half-cocked amalgamation that will cost ratepayers," he said.
"The Auckland model, which the LGC seems to like, cost billions. We know every $160,000 spent outside of the 10 year plan equates to a 1 per cent rates rise, so you have to ask yourself what is this proposal going to cost ratepayers?"
Mr Adams last week said Tauranga City Council and Western Bay of Plenty District Council were "a natural fit" and merging the two could boost the Western Bay region's prosperity and future.
However, Mr Owens said "cherry picking" growth areas like Tauranga and the Western Bay could potentially leave the rest of the Bay of Plenty to "wallow in a dismal demographic".
"We are all in this together and I can confirm that our Bay mayors and chairs have embraced this salient fact," he said.
Mr Adams refuted any suggestion of self-interest, saying the proposal had a "significant support base" made up of ratepayers, people in the business sector and other community groups.
"This has nothing to do with self interest, it's all about improving the Western Bay of Plenty," he said.