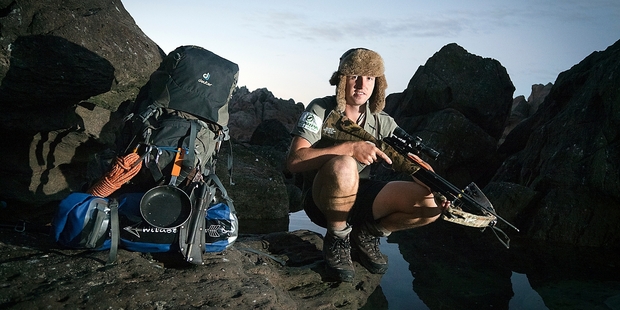 Brandon Yelavich has made it to Mount Maunganui after walking the entire West Coast and most of the East Coast of the country.
The 20-year-old has been circumnavigating New Zealand since February 1 last year, with the aim of raising money for Ronald McDonald House.
Mr Yelavich said he was spiralling down a path of drug abuse when he watched the film Into the Wild and decided to change his life. "So I thought, 'Why not walk around New Zealand'? It seemed simple enough, just follow the coast."
Originally from Auckland's North Shore, Mr Yelavich said he started at Cape Reinga.
He has been walking for 479 days and although motivation was sometimes hard to find, "little things" had kept him going.
"It will just go dark and the stars will come out and it will be beautiful underneath them or the sun will be setting and it will be the most amazing sunset I have ever seen."
Throughout his journey, Mr Yelavich has been living off the land, often catching his own dinner. "You name it, I have probably caught it, shot it, or eaten it."
A "scary moment" on his trip happened during a midwinter swim. "I had to make a decision to jump into the West Coast surf with my pack on and got pushed into a cave and back out the other side."
When he has finished his trip in the next three to four months, he plans to write a book about his travels around the country.
"Now I have a whole new lease on life. This is my journey from boy to man."