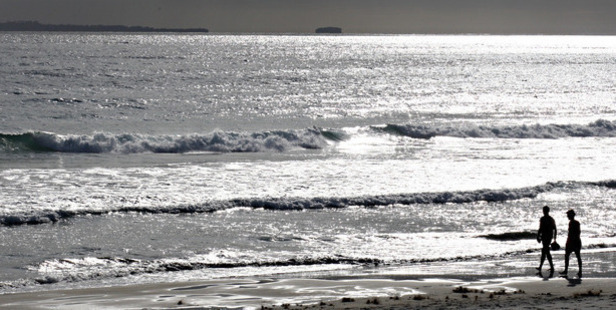 Four Western Bay of Plenty areas have ranked among the most deprived in New Zealand but others are among the least deprived, according to a new report.
Matapihi, Maketu, Yatton Park and Tauranga Hospital were ranked at the extreme end of the New Zealand Deprivation Index, released earlier this month.
The index used 2013 Census data to rank suburbs and areas from one to 10 on variables including communication, income, employment, qualifications, home ownership, support, living space and transport.
In the Western Bay, Matapihi, Maketu, Yatton Park and Tauranga Hospital were ranked as 10 on the scale - the "most deprived" out of a breakdown of more than 50 suburbs.
Eight areas ranked close behind on 9.
By comparison, Pyes Pa and Bethlehem each ranked 2 - the highest and "least deprived" status on the index for the Western Bay. Minden ranked 3.
No suburb reached a 1 ranking in contrast to 2006 when both Bethlehem east and Omokoroa inlet made the top of the list.
That year, only Matakana Island, Merivale and Gate Pa were "most deprived".
Check out the index below, mobile users click here.


Reality Realty owner Ben Lewis said Pyes Pa and Bethlehem were popular suburbs with home buyers.
"The quality of houses, there's a lot of greenery, good public transport in those areas and good schooling," he said.
"Pyes Pa has Aquinas and in Bethlehem there's Bethlehem College.
Mr Lewis, who lives in Pyes Pa, said the Lakes development and Route K had both helped to boost the area.
"In a 10 minute drive you're in the central business district."
He said the quality of properties were similar in both Pyes Pa and Bethlehem, however prices varied.
"Pyes Pa is a little bit cheaper than Bethlehem but has comparative properties."
He said Mount Maunganui and Matua were also popular because of their location to the water, beaches and action.
"People are paying premium prices."
Merivale Community Centre general manager John Fletcher said he was not surprised at the suburb's ranking.
"Our people struggle. That's the bottom line.
"It's very hard and it's difficult for people to get ahead," he said.
"We see a lot of people not doing well at school, being excluded from school, whose families have never worked or if they have it's only been casual work, and then young people grow up with the same expectations."
Mr Fletcher said the area had a high concentration of Housing New Zealand homes "and the people who qualify for that, they are people who are at the bottom of the heap already".
"It is almost predetermined that Merivale will be a low decile community because of that."
Mr Fletcher said the widening gap needed addressing.