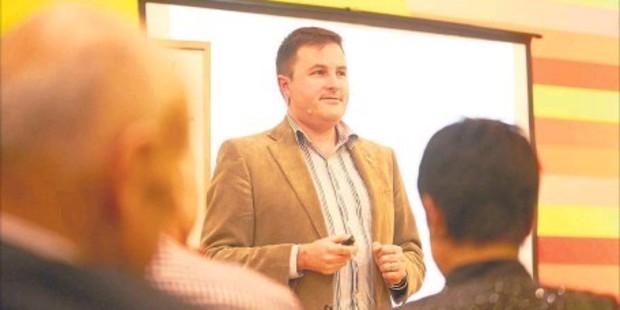 The co-founders of an online resource to encourage entrepreneurs will set up a physical presence in the old Durham St police station in September.
The four co-founders of Venture Centre would move their businesses to the new location and other hi-tech companies were also expected to join them, Yojo Design director Jo Allum said.
"This is a privately financed communication and technology hub and we have the foundation tenants in place," Ms Allum said.
Joining the co-founders at Basestation would be Robert Kramer's E-Koncept, a search engine optimisation and web design company, and Tim Uckun, Tauranga-based chief information officer for international data analytics company Blix. The team was negotiating with other tenants to join Basestation.
Basestation would take up the ground floor of the old police station, which would be gutted and redeveloped, said Ms Allum.
She said the location was ideal, near the site earmarked for a local campus for the University of Waikato and Trustpower's proposed new building.
Basestation would host a community of remote workers, enterprise owners, entrepreneurs, consultants and freelancers, with a particular emphasis on encouraging collaboration.
Venture Centre, currently at TechnologyWise's offices, would be administered from the Basestation from September.
"Venture centre is an opportunity to ensure we are represented, recognised for our contribution, and our community's voice is heard louder in the many conversations taking place about increasing economic prosperity in New Zealand," Ms Allum said on Friday when announcing Basestation at an event which featured leading scientist Shaun Hendy, author with the late Sir Paul Callaghan of Get off the grass.
The event drew a crowd of 130-plus from across the entrepreneurial ecosystem, Ms Allum said.
Professor Hendy argued for a greater focus on innovation and collaboration to reduce New Zealand's dependence on primary industry.
He told the crowd at the Tauranga Art Gallery that New Zealand needed to build a city of four million, connecting the country as if it were one city.
"We really need to invest in science and innovation at a local, regional and national level and create the conditions for innovation to flourish," he said.
"We need to see ourselves as people of knowledge, and export our smart ideas rather than commodities. We need a dating service for ideas."
The moves in Tauranga to build better connections within the local entrepreneurial ecosystem were in line with what he had been advocating, said Professor Hendy, adding that he was interested in coming back to Tauranga to do additional research.