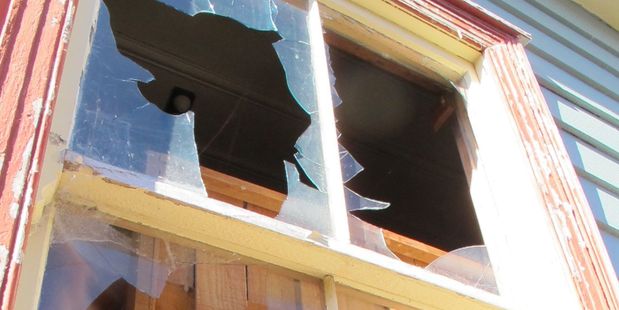 Waihi business owners showed their support and determination at a hastily called town centre meeting on Monday night.
The meeting was called by Night Owls and police at the retailers concern about the behaviour of a couple of groups of young people menacing the town.
There was more than 150 people present with everyone squashed in to the meeting determined to hear and be heard.
Police, Night Owls, Maori Wardens, CYFS (Child Youth and Family Service), church leaders, school representatives and most retailers and business owners of the towns main centre plus other business owners from the wider area were present.
Waihi police Senior Sergeant Rex Knight outlined the problems - theft, shoplifting, vandalism, intimidation and he talked about the two groups of young - one group (14-17 years) and now a much younger group 10 - 13 years both groups responsible for theft and burglaries.
Mr Knight said his police staff were working hard to make inroads into the offending but needed more public support and he voiced his frustrations when dealing with the young peoples family - both immediate and extended.
The meeting called for identification of these young people - the need to know their names and to know if they should be in school.
College principal Alistair Cochrane said if any college-aged person was in town during the day they should have a college pass and he was prepared to help identify offenders. He encouraged people at the meeting to contact the college if they saw college-aged kids in town.
Police Sergeant Aaron Fraser said the town business people needed to support one another. He said if people were feeling threatened to contact near neighbours and face the group together. He reiterated the need to be safe and that there was safety in numbers.
CYFS representatives outlined the problems associated with the young groups and called for positive solutions.
Shop owners and workers told about incidents with these young people and their brazen disregard for people and the law. There were many examples of their attitude and the amount of theft (shoplifting) which was going on. The dangerous practice of them riding bikes on the footpath with seemingly no regard or respect of people in the street and their abuse of any sign of authority was also aired.
There were several quite radical solutions put forward - from trespassing from shops to trespassing families from supermarkets and liquor outlets but police and CYFS urged caution, saying a positive solution needed to be found.
In the meantime, the town centre shop owners will present a more combined front, supporting each other, communicating with each other and reporting any and all incidents to police.